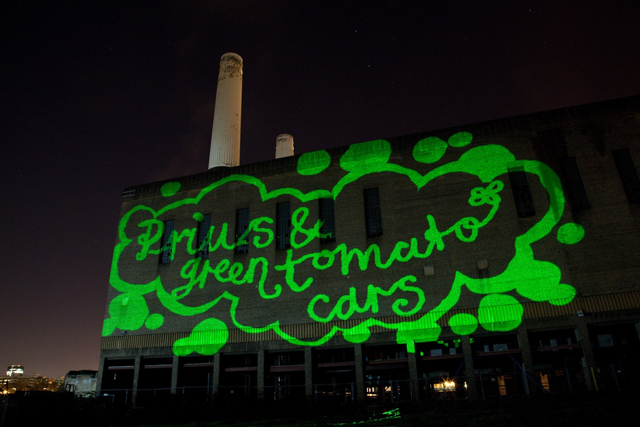 The campaign launches today and includes an online film which will be seeded on video sharing site Vimeo, Twitter, Facebook and Flickr.
An outdoor campaign will also span London including Battersea Power Station. Created by Dentsu London, the outdoor activity will use laser light technology that will project the Greentomatocars logo in green on the front of the buildings.
Dentsu London executive planning director Beeker Northam said: "We wanted to bring to life greentomatocars' sleeves-up but sophisticated approach to creating a cleaner environment. It's an inventive brand full of optimism, charm, inspiration and integrity and we wanted to make a film that embodied these values."
Greentomatocars launched in 2006 in London and has a fleet of electric Toyota Prius cars.
Dentsu won the advertising account for Greentom­atocars in May this year. The agency picked up the business without a pitch after approaching the company with an unsolicited proposal.