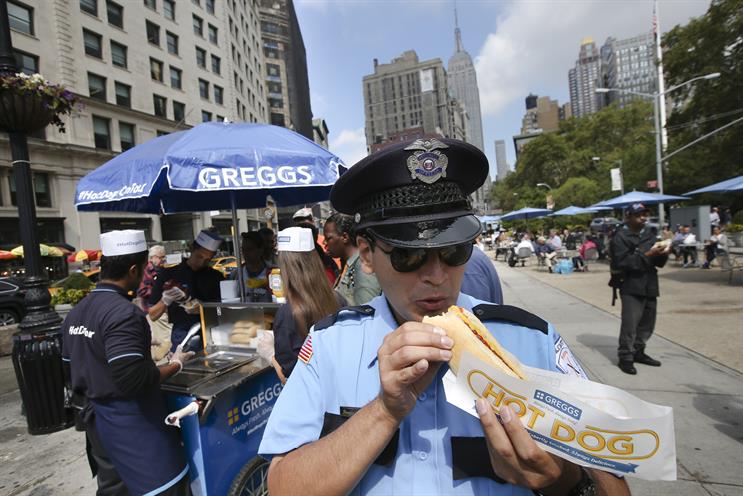 Greggs armed itself with several hundred hot dogs and fresh rolls and took a tour of the Big Apple's most famous landmarks, including Times Square.
The stunt saw Greggs set up its own limited edition street stall and, somewhat audaciously, give hot dogs to New Yorkers and seek their comments.
"My name is Lou, I'm a native New Yorker and I approve of this hot dog," said one resident during the YouTube film, in a parody of a political campaign spot.
The film runs to nearly two minutes and Greggs will also promote its campaign on Twitter by rewarding one customer who posts a picture of their hot dog with the #HotDogsOnTour hashtag with a trip to New York.
The approval of one of the world's street-food capitals paves the way for the roll-out of Greggs hot dogs to 1,700 shops across the UK.
Graeme Nash, head of customer and marketing for Greggs, said: "We wanted a campaign that not only showed how excited we are to introduce our new hot dog, but also demonstrate its quality credentials, by conducting the ultimate taste test."
Brand: Greggs
Agency: Havas PR