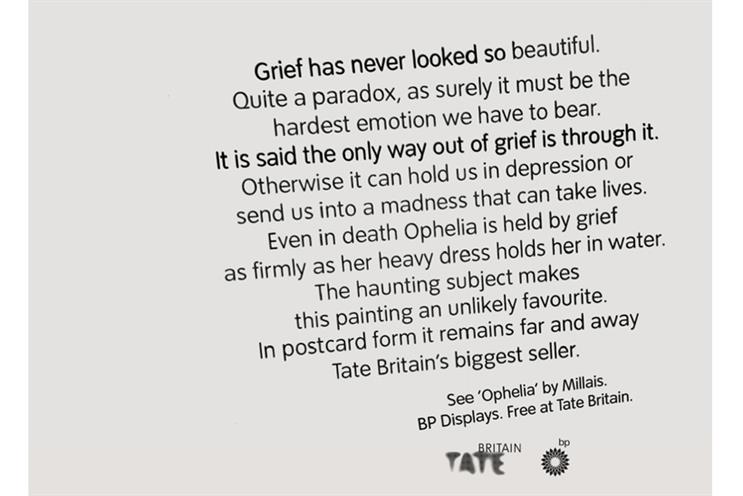 Eight of Grey London's nominations came for its campaign for the Tate Gallery, "500 Years of Stories", with the ninth for "The A-Z of Sex and Disability" for Scope.
The UK's 25 entries on the huge shortlist of 250 make it the third most successful nation in the category, after the US, with 46, and Japan, with 29.
The Partners is the only other UK agency to be shortlisted more than once, with two entries making the cut.
The other British companies on the list are Breakthrough, Abbott Mead Vickers BBDO, CHI & Partners, ITV Creative, Johnson Banks, Landor, Manvsmachine, McCann London, Moving Brands, Ogilvy & Mather London, Ogilvyone, Publicis London, Rainey Kelly Campbell Roalfe/Y&R and Visual Editions.
Ogilvy & Mather London's nod is one of 15 for the global group, the joint most of any agency (alongside Dentsu Tokyo) with seven of those coming from its Bangkok office. Grey Group and J Walter Thompson are just behind with a total of 14 each.