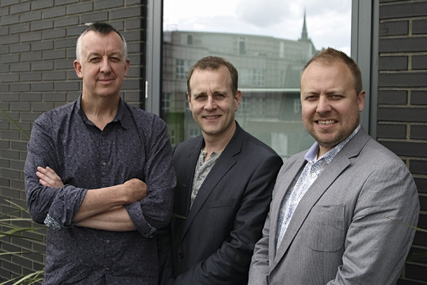 Grey London has revamped its management structure with the promotion of Ivan Palmer and Craig Morgan to the agency's board.
The pair join the senior team as Grey looks to put a greater emphasis on technology, digital and social media.
Palmer is the managing partner of the social media agency Social Partners, which was previously known as Wildfire and is now majority owned by Grey.
Morgan, a former managing partner at Elvis and the client services director at Tribal DDB, is the digital director at Grey.
Chris Hirst, the chief executive of Grey London, is joining the board of Social Partners, which is based at Grey's Hatton Garden offices. The agency has clients including Procter & Gamble, Microsoft, Bacardi and Barclays.
Palmer, a former executive creative director and planning director at Joshua, and Morgan will work with the rest of the Grey management team on ensuring that technology skillsets are ingrained throughout the agency and its work for clients.
Other members of the Grey board are: Hirst; the executive creative director, Nils Leonard; the joint managing directors, Hugo Feiler and Simon White; the financial officer, Janet Markwick; and, the head of human resources, Ray Selman. It is also recruiting for a replacement for the outgoing chief strategy officer, Neil Hourston.
Hirst said: "This mix of social media and technological expertise gives us a platform for an exciting future."