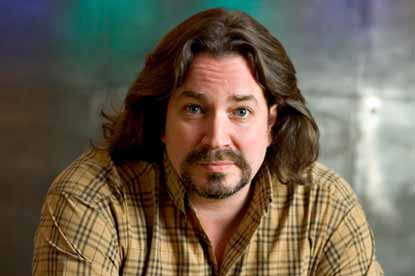 He will be replaced by Nils Leonard, the current joint creative director, working alongside Andy Amadeo.
He will now take sole responsibility for the agency's creative output and work closely in leading the agency along with Neil Hourston, the chief strategy officer, and Chris Hirst.

Hirst last week became Grey London's chief executive, replacing David Patton, who was promoted to president and chief executive of Grey EMEA.
At the same time, Hugo Feiler, the head of account management, and Simon White, the head of planning, have been appointed as joint managing directors to replace Hirst.
The pair will work closely with the chief executive in handling the day-to-day running of the agency.
In his new role. Williams will work closely with Patton to develop the network's digital offering across the continent as well as heading up creative on the £60 million Allianz business, which the agency picked up in November.
Hirst, who has made the appointments to build a new senior management team around him at the agency, said: "I am excited to announce these promotions. It is evidence of the fantastic team and pool of talent we have built over the past two years."
Leonard joined Grey in 2007 from United London, where he was the head of art, as the creative director on Hugo Boss. He has since headed the creative output on a number of clients including Five, Samsung and Toshiba.
Previously he worked at Abbott Mead Vickers BBDO, Ammirati Puris Lintas, TBWA and Rainey Kelly Campbell Roalfe/Y&R, where he was part of the team responsible for the rebrand of Marks & Spencer.
Feiler joined Grey London in January 2008 as managing partner and was promoted to his current role in June this year.

He started his career in advertising at AMV BBDO before moving client-side in 2006, joining Sony Electronics as general manager of marketing communications across Europe for its audio and computer products.
White joined Grey London in 2002 as a planner. He became deputy head of planning in 2006 and was promoted to his current role two years ago.