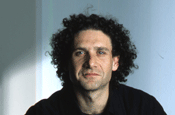 It is understood that he will take over creative duties on the £100 million global Fortis business, which the agency picked up earlier in the week following a pitch against Leo Burnett and Ogilvy Advertising.
The decision to move Alberts from the role follows months of speculation about his future at the agency. Grey is understood to already have kicked off a search for his replacement.
Alberts joined Grey in early 2003 as a replacement for Tim Mellors. Garry Lace, the chief executive at the time, hired him from Australia's MojoPartners as part of his restructuring programme.
During his tenure at Grey London the agency has failed to produce consistently strong creative work. Its most recent high-profile campaign was the 2006 "discuss" campaign for AOL.
Alberts was the lead creative on the Fortis pitch and worked closely with John Lowery, the former Grey London planner who is now working across Grey's European network, and Carolyn Carter, the president and chief executive of Grey Group EMEA.
Grey will now handle all of Fortis's global advertising for the main global brand as well as its Retail Banking, Insurance and Merchant & Private Banking arms.
Alberts began his career as a copywriter at Ogilvy & Mather in Sydney before joining The Hub, a troubleshooting operation set up by BBDO in Asia.
He then worked as the regional creative director for BBDO Asia-Pacific and as creative director for Bates in Hong Kong. He also spent time at Chiat/Day in New York before returning to Australia.