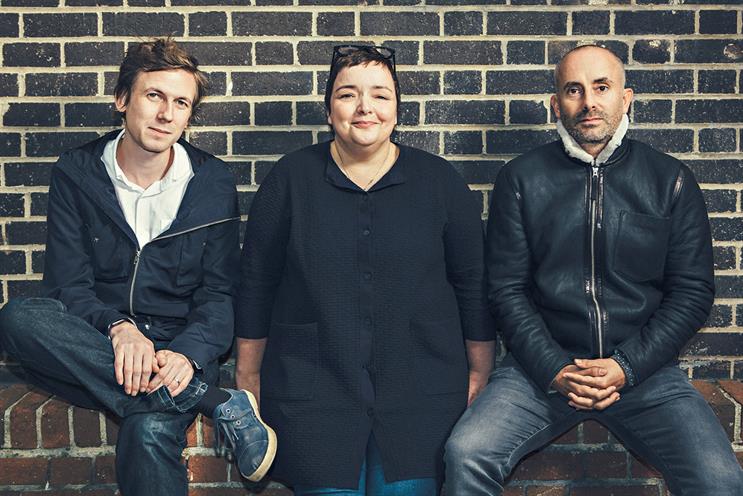 Maguire and Goldman, previously deputy executive directors, are now the executive creative directors.
Nightingale, who has been working at Grey on projects, becomes the executive creative technologist.
Grey said it has taken the unusual step to put technology and digital alongside traditional craft to help make different types of work.
The changes follow last month's departure of Dave Monk, another deputy executive creative director, who moved to Publicis London.
Nils Leonard, Grey's chairman and chief creative officer, said: "This is a clear signal of our ambition to create an agency for the future."
Maguire, who joined Grey in 2009 and became a deputy executive creative director in 2013, said: "Brilliant – another 'skirt' in a top job."
Goldman moved to Grey in February from Bartle Bogle Hegarty.
Nightingale, who was formerly known as Perry Price, set up the London School of Creativity in 2013.
Ben Clapp will continue as the deputy executive creative director.