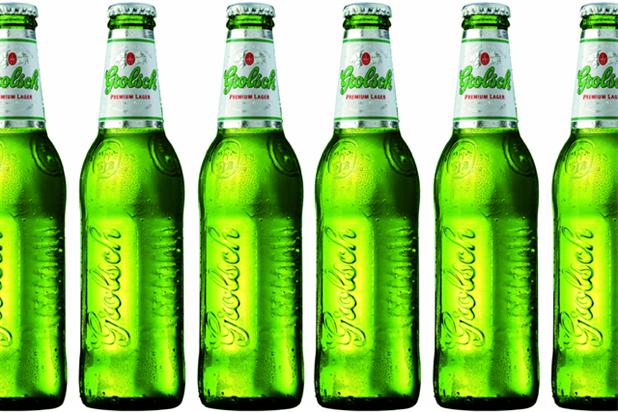 The beer, which is distributed by Molson Coors in the UK, gifted VCCP the business without a pitch. The through-the-line campaign will air in 2015 and celebrate the brand's 400th anniversary.
Grolsch last pitched in August 2013 and appointed Karmarama to create digital and social campaigns after a four-way shoot-out that included the incumbent above-the-line agency, BMB (then Beattie McGuinness Bungay).
BMB ceased working with Grolsch after the pitch, but the brand continued to use the agency's "big bold" tag line.
At the time of Karmarama's appointment, Sophie Erskine, Molson Coors' portfolio brand manager, said Grolsch wanted more digital and social advertising, although it would still use TV ads from time to time.
Karmarama will continue to create digital and social campaigns for the beer brand. Grolsch's global integrated agency, The Bank, is unaffected by the pitch.
VCCP already handles the advertising for another Molson Coors brand, Coors Light, for which it has created a series of TV ads featuring actor Jean-Claude Van Damme.
Carling, another Molson Coors beer brand, worked with VCCP for 18 months, but moved to Creature London in February 2013.
Ali Pickering, portfolio brand director at Molson Coors UK said: "We can confirm that VCCP have been appointed as the new advertising agency for Grolsch Premium Lager as we look to celebrate the 400th anniversary of the brand in 2015 with a TTL [through-the-line] campaign."