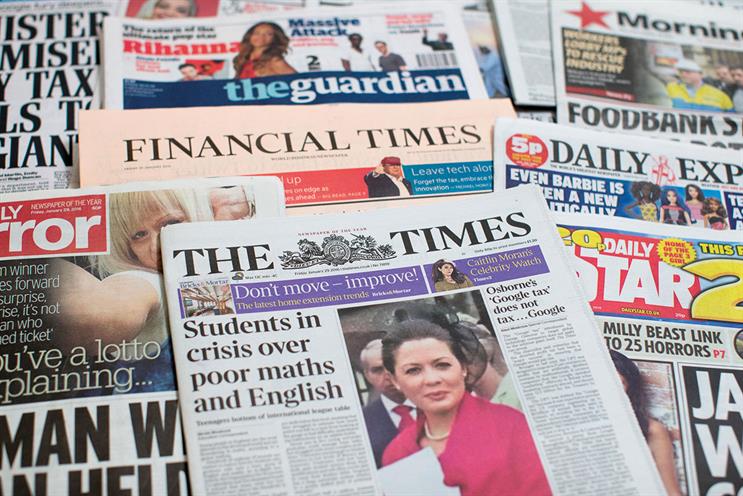 The publishers are preparing for a crunch meeting in early December. They need to agree the details before lawyers can prepare a submission to the Competition and Markets Authority.
However, Group M has raised doubts about the idea. "It strikes us that collective selling would produce too many losers to get off the ground and the strong would prefer to survive alone," the UK's biggest media buyer said in its forecast for the 2017 ad market.
Nick Theakstone, UK chief executive of Group M, said he is still optimistic because publishers "are trying to find a solution" that will make it "easier" for agencies to buy ads.
News UK, DMGT, Trinity Mirror, Telegraph Media Group, Guardian Media Group and Northern & Shell are behind the plan, dubbed Project Juno.
Steve Booth, who is chairing the project, said discussions with agencies were going "very positively".
While fierce rivals, the publishers have considered an alliance because of a plunge in ad revenues, which are forecast to drop 12% in 2016 and another 10% in 2017, according to Group M.
The WPP network said "some joint selling would be acceptable" – for example, in the mid-market and quality sectors – and it can see "advertiser benefit" in terms of scale and data.
One publisher not involved in the project warned: "There's no value-add to a media agency if it's just an exercise of control and supply, as that will be met with resistance."