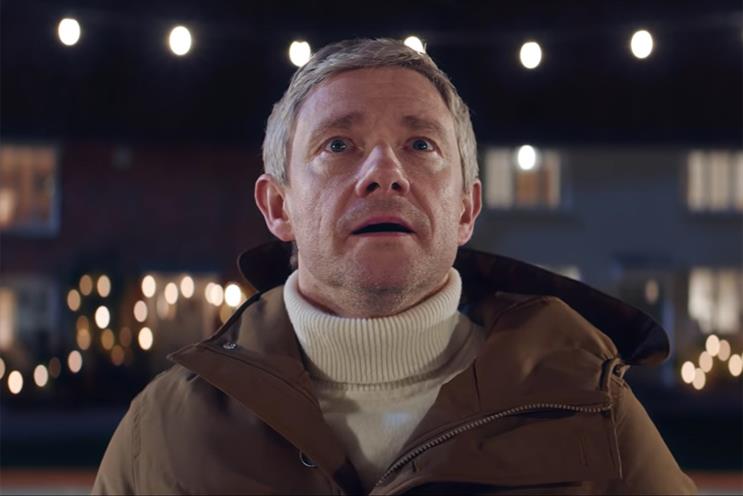 Britain's biggest media buyer has cut its growth forecast for the UK ad market for both 2018 and 2019 because of Brexit and slowing online expansion.
Group M expects growth of 6% this year, down from 6.1%, and a still-solid 4.8% next year, down from 5.1%.
WPP's media buying arm – the home of MediaCom, Mindshare, Wavemaker and Essence – warned of "a gloomy narrative of cost reduction and deferred investment/hiring" as Brexit looms in March 2019.
"Pure-play internet growth appears to us to be slowing down," Group M added in its twice-yearly report, This Year, Next Year.
"We have digital growth pegged back to 11% for the full year 2018 and another step down to 9% for 2019. This would still account for all net new growth in UK advertising investment."
Group M said "Facebook's PR travails" prompted some to advertisers to carry out "a mini-pause" on spend, but "Facebook growth remains vigorous", although it is "growing more dependent on SMEs" and "most new money" is coming from Instagram.
Radio looks set to be the standout performer with growth of 7% in 2019, because it has a limited amount of inventory and has held on to young audiences better than TV.
Out-of-home is forecast to rise 2.7% and TV and cinema should both be up 1%.
Group M said TV "advertising and user experience seem increasingly uncomfortable in each other's company" and pointed out: "The excellent Sky Q [set-top box] invites users away from interruptive advertising and may be stoking ad cost inflation in consequence."
Newspaper and consumer magazine brands are facing drops of 9% and 5.6% respectively, but business-to-business magazines should fare comparatively better with a 1.2% decline next year.
Group M warned brands are taking some marketing services in-house because they are getting support from tech platforms, notably Google, Facebook and Amazon – known as the triopoly.
"In-housing remains a threat," the report says, "even though WPP described the effect as 'marginal' in its third-quarter results.
"A large European in-houser in consumer goods recently described support from the triopoly was good."
Group M suggested that this advertiser may have "appreciated" the help they were getting on "campaign set-up, optimisation and reporting", which led to a "saving on training and experience".
The report remained cautious about the merits of in-housing.
"Advertisers need good data scientists to tell them what's going on," Group M said. "In our experience, the two main reasons in-housing goes wrong are when its principal objective is saving money and when talent is nowhere to be found."
Vodafone, a Group M client, was one of the biggest UK advertisers to announce it was taking some digital media buying in-house this year.
Group M's report showed BT was the biggest spender on advertising at £211m in the 12 months to September 2018, overtaking Procter & Gamble and Sky. All three cut spend in the period.
The remainder of the top 10, all at around the £100m mark, were McDonald's, L'Oréal, Tesco, Unilever, Marks & Spencer, RB and Amazon.
Adam Smith, futures director at Group M, said: "Future Brexit fallout remains a complete unknown, but for now the economy is doing OK.
"Ad revenue forecasts remain perhaps surprisingly positive, supported by digital commanding a rising share of overall marketing effort from a wider base of marketers large and small.
"The UK's fluid media market favours optimism too. Advertisers know they can change spending plans almost at will, with low or no friction."