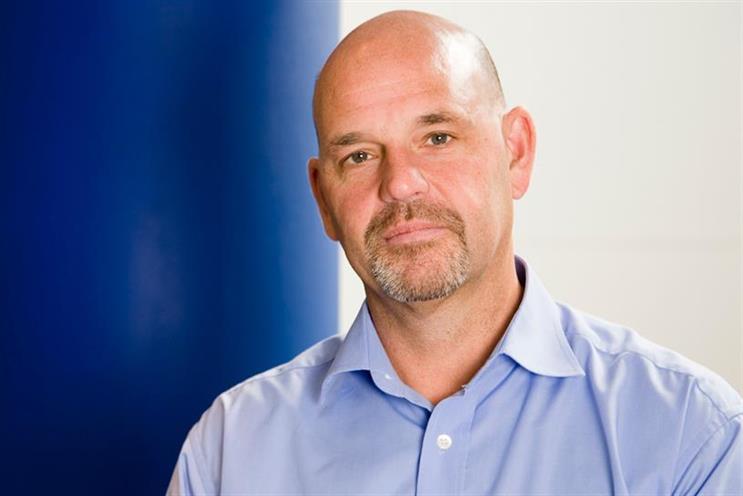 In its legal claim, filed in London's High Court, Group M said that FirmDecisions had given a "wholly inadequate" assurance that it had deleted all trace of the "four or five" different, confidential documents, which are thought to include details of clients' media spend.
Group M, WPP's media-buying arm, claimed FirmDecisions may be "in breach" of its non-disclosure agreement between the two companies. The court filing also quoted a "senior FirmDecisions employee" as saying the media auditor planned to keep a document "up our sleeve" to use at a later date.
FirmDecisions has robustly denied any wrongdoing or misuse of information in its defence, insisting it told Group M's agencies at the time in each of the instances where confidential information was received in error and it also deleted the documents or returned them.
Firm Decisions admitted a member of staff had discussed keeping a document "up our sleeve" but insisted no NDA was breached, "the relevant employees had been reprimanded", and a formal apology was made at the time to the Group M agency, MediaCom Australia.
"None of these incidents involved any breach or potential breach of the relevant NDAs by FirmDecisions," the defence filing said.
The legal row pits WPP, the world's biggest advertising group with a stock market value of £19bn, against Ebiquity, which is worth about £80m.
Group M's UK operation and its four media agencies, Maxus, MEC, MediaCom, and Mindshare, are jointly suing FirmDecisions because Group M said it did not know exactly which documents were wrongly sent to FirmDecisions, which is employed by advertisers to audit how agencies spend their money.
Group M and its agencies are seeking costs and "reserve the right" to seek damages "should evidence come to light which shows they have suffered a loss". They also want an injunction to prevent FirmDecisions from "misusing" confidential information and for the company to give an assurance "on oath" that all electronic copies of the documents have been deleted.
According to the court filing, Group M only learnt about the documents being sent in error when Stephen Broderick, global chief executive of FirmDecisions, emailed Scott Smith, global commercial director of Group M, on 5 May.
Broderick wrote to Smith: "We have four or five instances this year where your agencies have sent us confidential information for other clients by mistake... In one instance this year, your agency sent us a whole list of 'media differences' by mistake." It is not clear what is meant by "media differences" but it could mean possible differences in media pricing.
WPP's lawyers, Squire Patton Boggs, contacted FirmDecisions on 11 May to ask for details of "each incident" when documents were received in error, "how it arose", "details of the offices involved" and "the names of the Group M or Group M agency staff involved".
The Group M court filing said FirmDecisions responded by letter on 27 May that "the documents" had been deleted, but "inexplicably" the media auditor "refused to produce details of those incidents" – unless FirmDecisions received an assurance that it would not amount to a "breach" of the non-disclosure agreements with WPP.
Firm Decisions' letter added that it "believes it has minimal confidential information (as defined in the NDA) in its possession" as a result of receiving those documents in error.
Group M said that was "of grave concern" in its court filing, which went on to quote an unnamed "senior FirmDecisions employee" as having said "in respect of a Group M confidential document" that it was: "Best to keep it up our sleeve to use when needed. I just don't want to be seen in breach of the NDA."
In response to Group M's legal claim, Firm Decisions has filed a defence this week in the High Court that has given detail about each of the incidents and explained why it denied wrongdoing.
The media auditor admitted that when Broderick referred to "four or five" instances "this year" involving Group M agencies, he did not mean during only 2016 and it was an "imprecise" reference.
The defence filing went on to list at least half a dozen incidents involving FirmDecisions receiving or being shown information in error, including with MediaCom Australia in July 2014, MediaBillings Australia (a WPP-linked company) in September 2014, Mindshare Turkey in May 2015, Mindshare Sweden in October 2015, Mindshare UK in November 2015 and MediaCom UK in February 2016.
A source close to WPP said the decision to sue had no connection to Ebiquity's involvement in a recent investigation by America's Association of National Advertisers into US media agencies.
The ANA criticised "numerous non-transparent business practices" such as rebates at US media agencies, without naming any companies, in a report, carried out by K2 Intelligence.
WPP and FirmDecisions declined to comment on their court filings.
However, in a sign that FirmDecisions is unhappy about Group M's decision to pursue legal action, the media auditor took a swipe on the opening page of its legal defence at how WPP had described itself.
"The WPP Group is a leading communications group," Firm Decisions said, "but the allegation that it is the world leader is not admitted."
Group M filed its claim on 31 May and FirmDecisions filed its defence on 28 June, according to court documents.