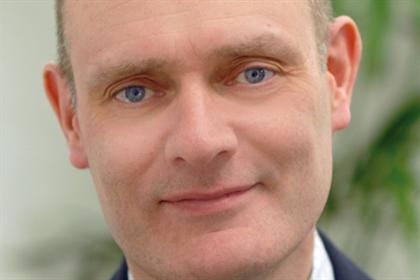 The downgrade for 2013 can be largely attributed to challenges still prevalent in western economies, which will also be devoid of this year's boosts from the Olympics and US Presidential elections. It brings GroupM's global outlook closer to the more modest growth of 4.1% tipped by rival ZenithOptimedia today (3 December).
The 70-country forecast concludes that the gains in global advertising in 2013 will represent $531 billion in additional measured media spend.
However, GroupM, which benefits from the insights of WPP agencies MediaCom, MEC, Mindshare and Maxus, still remains far more bullish about media spend in the UK than its French rival.
The ad market is expected to outperform much of Europe, with growth of 3.4% this year followed by 3.5% in 2013. This compares to Zenith's forecast of just 1.6% and 2.5% growth for 2012 and 2013 respectively.
This year, GroupM expects UK ad spend lifts for online search (18%), online display (13.2%), cinema (10%), outdoor (8.0%) and radio (3.5%). The remaining traditional media have contracted in 2012, a trading year far tougher than most had envisaged, with national newspapers expected to fall -7.7%, regional papers -11.6%, television -0.7%, B2B magazines -13%, and consumer magazines -8%.
For those operating in the embattled print sector, the report cautions against expecting too much immediate relief from the likes of Apple's iPad or Amazon's Kindle, noting, "tablet editions lack scale, standardisation and often data disclosure". It adds: "Premium pricing power is weakening".
The revised figures were published in GroupM's biannual worldwide report, 'This Year, Next Year,' which also concluded 2012 ad spend will hit $508 billion, a 4.6% increase over 2011.
GroupM futures director, Adam Smith, warned that ad investment in the "Eurozone periphery" - encompassing Greece, Ireland, Italy, Portugal and Spain - is expected to fall 15% this year, a 40% contraction from its peak spending year of 2007 and comparable in real terms to 1998 spending levels.
He added: "Western Europe is the slowest region for ad spending growth, with a 2.6% contraction expected in 2012, the worst year since 2009's 11% collapse."
Smith singled out Russia and Turkey as leading ad spend growth in central and Eastern Europe, a regional economy that is one-fifth the size of Western Europe but with twice the ad spending growth. Highlighting the changing fortunes of European markets, he said: "Western Europe now accounts for 20% of global advertising, down from 30% in 1999 and heading for 17% in 2017."
In the US, still the world's largest ad market, the report forecast ad spend in measured media rising 3.5% in 2012 to $152.4 billion, but expects it to be followed by just a 2.7% lift in 2013. Rino Scanzoni, chief investment officer at GroupM, said "economic conditions in the US do not support more than very moderate advertising spending expansion".
The fastest growing ad market in 2012 has been Latin America, according to GroupM, where spend is set to rise 11.4%, and a further 12.4% next year. Asia Pacific is forecast to experience 8.5% growth in 2012 and 6.4% in 2013.
Follow @DurraniMix
UK ad spend
(£m)
2010
2011
2012f
2013f
% Share of media (2012)
TV
3,424
3,492
3,468
3,538
26.3
Radio
357
363
376
387
2.9
Newspapers
- national & regional
2,747
2,517
2,276
2,061
17.3
Magazines
- B2B & consumer
913
836
752
684
5.7
Cinema
156
146
161
166
1.2
Outdoor
704
709
766
750
5.8
Interaction
4,029
4,681
5,375
6,042
40.8
Media total
12,331
12,745
13,173
13,629
100
GroupM: 'This Year, Next Year'