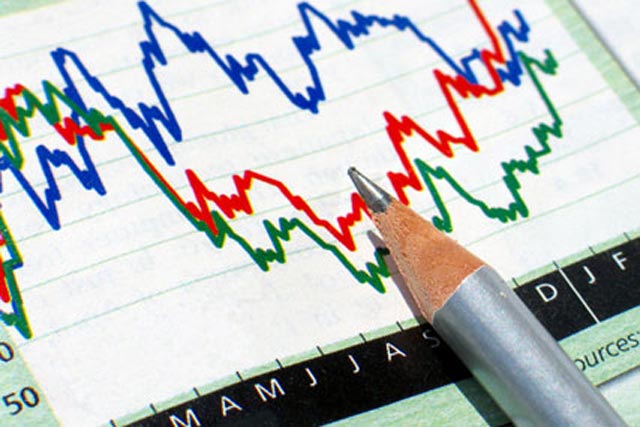 The WPP media-buying powerhouse has changed its tune since its last reading of the runes in December, blaming the retail sales slowdown.
It is in good company, with the Advertising Association/Warc also downgrading their forecast from 2.9% to 1.4% yesterday, citing the downturn in consumer confidence and disposable income.
While AA/Warc stuck to its existing 2012 forecast of 5.4% growth, GroupM picked 3.3% as its first prediction for next year.
GroupM's new 'This Year Next Year' report said: "2011's UK retail sales slowdown has put a brake on advertising, at least short-term ... measured advertising is the same as 1999 in real terms, and as a share of the economy – we expect about 0.8% – the lowest since 1971."
When broken down, GroupM's forecast reveals individual media have been marked for substantial revisions, most downwards, but a few upwards.
Online display and email will grow by 11.9%, rather than 5%, and mobile by 69.9% rather than 45.5%.
The previous prediction of a 2.9% drop for radio has been upgraded to "no change".
However, GroupM has taken the red pen to print media in particular, changing national and regional newspapers from a 1.1% drop to an 8.3% lurch downwards and consumer magazines from a 2% rise to a 5% drop.
National newspapers will lose 4.1% of their 2010 revenues but regionals will be hit by a troubling 12.6% fall, according to its forecast.
TV's growth has been downgraded from 4% to 1.1% and cinema's from 2.9% to zero.
This leaves outdoor as the medium with the best prospects outside online categories, albeit the previous prediction of 6.1% growth has been shaved to 2%.
GroupM Forecast - UK Adspend
Dec 2010 prediction
June 2011 prediction

Predicted 2011 adspend
(as of June 2011)

2011 YOY% growth

2011 YOY% growth
Media GBP m, net
TV

4.0
1.1
3,461
Radio
-2.9
0.0
357
Regional newspapers
-4.2
-12.6
1,188
National newspapers
1.9
-4.1
1,327
Newspapers total
-1.1
-8.3
2,515
B2B magazines
-2.6
-10.0
361
Consumer magazines
2.0
-5.0
486
Magazines total
-0.1
-7.2
847
Cinema
2.9
0.0
171
Outdoor
6.1
2.0
718
Paid search
8.3
9.2
2,561
Display and email
5.0
11.9
951
Classified
5.0
6.6
800
Mobile
45.5
69.9
141
Interaction total
7.6
10.5
4,453
Media total GBP m
3.6
1.5
12,523