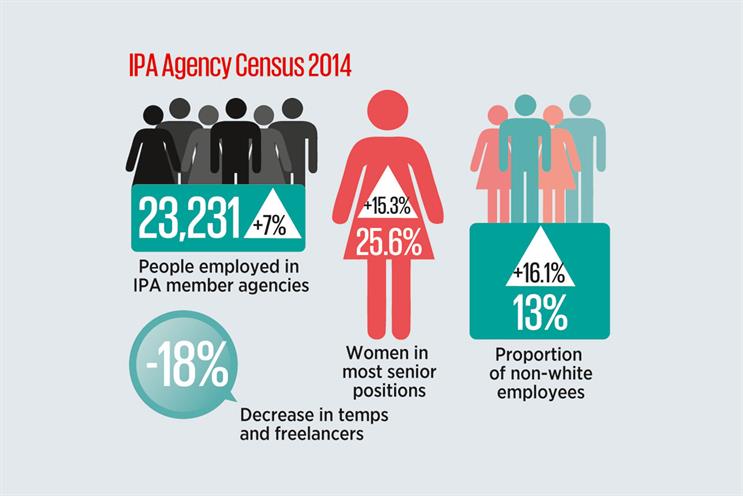 The research revealed that women make up 25.6 per cent of those in the most senior positions, up from 22.2 per cent last year. In other exe­cutive management roles, women account for 37.1 per cent of the workforce, up from 29.5 per cent in 2013.
Sue Unerman, MediaCom's chief strategy officer, said: "It is good to see a movement [in the gender split] but I think there must be something about the culture that isn't gender-neutral enough."
The IPA said there are 3,015 black, Asian and other ethnic-minority people in member agencies. This equates to 13 per cent of the overall number of employees, up from 11.2 per cent in 2013 and 8.2 per cent in 2008.
Paul Bainsfair, the IPA director-general, said: "If we are to maximise our commercial creativity, it will be essential to continue to grow, nurture and retain this diverse talent."
IPA agencies have added 600 people aged under 25 in 2014, totalling 4,512.