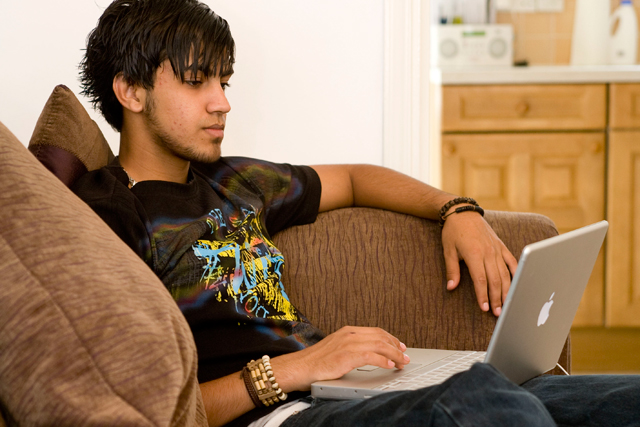 According to Ofcom's Adults Media Use and Attitudes report, 59% of the 1,823 internet users aged 16 and above who were questioned now have a profile on a social networking site, such as Facebook.
This figure is up five percentage points from the previous year. However, this growth is slowing, compared to increases of 10 percentage points in 2010 and 22 percentage points in 2009.
The report showed that for those with a profile, social networking is increasingly becoming a part of their daily lives, with two thirds of them saying they visited the sites everyday, up from one third in 2007.
UK adults using their mobile to visit social networking sites have nearly doubled over 2011, up from 15% in 2010. The reports also showed that levels of concern about the internet in the UK have dropped "substantially" in the past six years.
Only half of those surveyed say they "have concerns" about using the internet, compared to 70% of adults in 2005.
The slowdown in growth in social networking was discussed at a launch event for UM's Wave 6 research into social media last month.
Glen Parker, research director at UM EMEA, said at the time that the slowing in the growth in the numbers of people joining social media "is an indication of the kinds of things that are going to happen in the future".
He said: "We're not going to be talking about the numbers of people joining social, but rather the amount of time people are spending on it."
Follow Sarah Shearman on Twitter @Shearmans