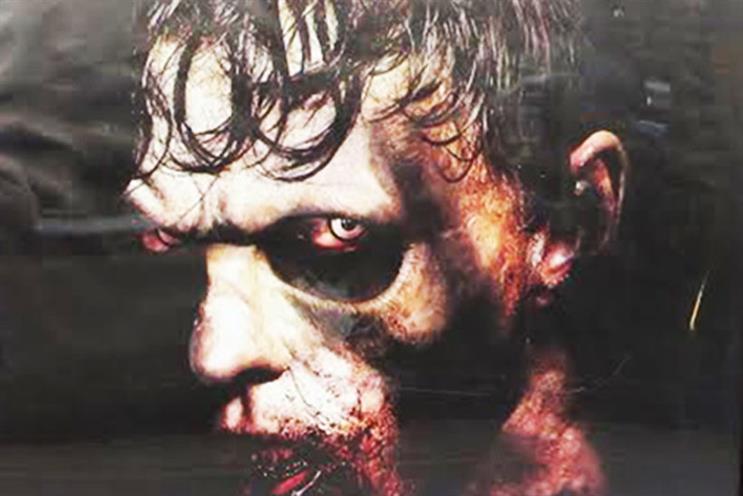 The ad for The Generation of Z Apocalypse was complained about twice to the Advertising Standards Authority, whose judgement today said the ad must not appear again.
The poster advertised an 'immersive theatre experience', a show in which five soldiers come across a group of survivors (the audience) and try to lead them to safety through a maze of zombie-ridden passages.
It showed the head of a zombie looking towards the viewer, with sunken eyes, a pale complexion and blood-stained teeth.
When contacted by the ASA, The Generation of Z Ltd said it had not been their intention to cause any offence and wanted to convey the adult theme of the show to their target audience.
JCDecaux, the outdoor agency that displayed the poster, said it had not received any complaints and that it had no sight of the artwork prior to the campaign going public.
In its judgment, the ASA ruled: "While we considered that the sinister image of the zombie would not cause distress to older children and adults, it could distress young children.
"Therefore, we considered that the poster was unsuitable for display in an untargeted medium where it was likely to be seen by young children."
This article was first published on www.campaignlive.co.uk