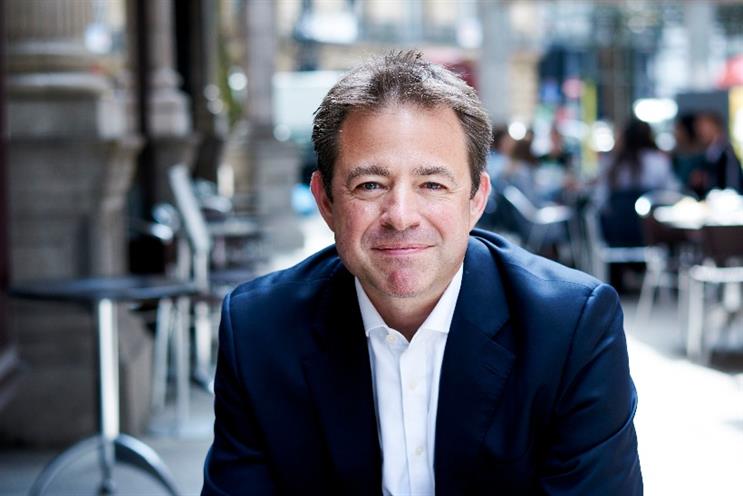 Today's marketers are spinning more plates than ever before -- the digital and data revolution, changing path to purchase journeys, the continued rise of social media influencers, consumer expectations that continue to skyrocket -- so is it any wonder that brands are having to work harder than ever to stay relevant?
That may explain why the buzz this year at Cannes is as much about industry disruption, diversity and data as the brilliant creative work showcased in the Cannes Lion awards. Award winners will need to show how they are gaining cut through and relevancy in this time of change.
And where once the concept of "brand love" was considered the ultimate goal -- convince enough people to love your brand and it will be successful -- today, brands need to work much harder to cut through the noise. I would argue that in order to stay relevant you need to build brand trust, not brand love.
There are some brands that people genuinely love -- Apple is probably the most obvious example, with people prepared to stand in line for hours for the latest model. But for most brands, whether it is laundry detergent, dog food or shampoo, it is not brand love that drives purchase.
In my own area of consumer healthcare, people don't need to love their toothpaste, they need to trust that it will clean and protect their teeth effectively. People don't love antacids, but they want to trust that the brand they choose understands their discomfort and helps it go away quickly.
And before getting too depressed about the fact that your brand may never truly be loved, it is worth thinking about trust and what a powerful and enduring connection trust can make between a brand and a consumer.
So the question becomes, how exactly do you build brand trust?
Start with the consumer


In the consumer healthcare sector, promoting the efficacy of our products has been the foundation of brand building. And when non-branded alternatives are available for often a fraction of the price, having the backing of science and innovation behind your brand is even more important. Consumers need to know our products are safe and effective, and will do what they say they will, every time, to the same quality.
This is a basic fundamental. Getting any part of that wrong is the fastest way to lose trust.
Even with that context, the traditional line of "take this to fix that" just won't do.
Make a brand connection


Connecting with consumers on a much deeper level, and demonstrating empathy and purpose, is the next step.
The growth of data is giving us more access than ever to powerful insights which help us better understand our consumers -- what they want, where they shop, why they choose our brands. Data has a vital role to play in informing brand strategy and creative.
But data can miss the human factor, the empathy. Brand connections are even more powerful when consumers believe that we understand their needs. Whether that's the parent who's up in the night with a child who has a fever, the creative waiting to be unleashed by the pencil in their hand, or the migraine sufferer who just wants to be able to get through a day at work. Infusing our brands with empathy makes the connection special and builds trust.
Define a purpose


The third key element in my view is purpose. Having a brand that stands for something powerful, a higher purpose that people can buy into. Horlicks is not a known brand in the U.S. but it is part of daily life for millions of people in India. Our "emotional nutrition" campaign aimed at helping students to deal with exam pressure in areas with high suicide rates in India gets me every time.
In the U.S., we were able to leverage our Excedrin data which showed that 88 per cent of migraine sufferers felt their loved ones and friends did not understand their condition. Making that emotional connection with our consumers helps to build the brand purpose.
Develop a "digital first" mindset


But building trusted brands is of course only half the story. We need to bring brands to life through brilliant creative and to make our brands available to people when and where they want them.
Over half of industry growth in the next five years is expected to come from eCommerce, and by 2020, the number of digital consumers will have grown to four billion.
So the phrase "it's not digital marketing, it's marketing in a digital world" has never been more true, and brands need to invest in digital to better serve consumers through data-driven marketing.
Build the right culture for innovation and creativity to flourish


An important part of my role is inspiring our marketing teams and agency partners to be more creative, courageous and collaborative. And by doing this we're building the foundations of a new "test and learn" culture where our people are inspired to innovate and try new things, and be ok with the fact that we might not always get it right the first time.
After all, our two most valuable assets are our brands and our people, and we need to invest in and nurture both in equal measure.
The hard thing about trust is that it's hard to come by and easy to lose. Maintaining the trust is just as important and just as challenging, because brands need to keep up with what consumers are looking for -- often before they know it themselves.
Carlton Lawson is the head of global categories at GSK.