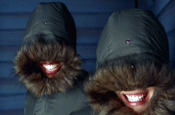 The company is holding two separate pitches and will appoint two rosters.

The review of the healthcare and oral hygiene accounts incorporates over-the-counter non-prescription products. These include the Aquafresh, Nytol, Piriton, Sensodyne and Macleans ranges.

The review affects all of the agencies on the division's roster that offer digital capabilities, including Tribal DDB, Joshua G2 and Clark McKay & Walpole.

It is not known whether any agencies outside of the GSK healthcare and oral hygiene roster have been invited to pitch. A final decision is expected before the end of the month.

Meanwhile, the company has also approached a number of agencies with a request for information regarding its pharmaceuticals and chemicals unit, which includes Imigran, Zantca and Zovirax Coldsore Cream.

It plans to hold a pitch for the account before the end of the year.

GSK uses Ogilvy Advertising for the majority of its above-the-line work in the pharmaceuticals and chemicals division but, at present, ?it does not retain any UK ?digital agencies on this area of its business.

None of the company's drink brands, such as Lucozade, Horlicks or Ribena, are included in the reviews.