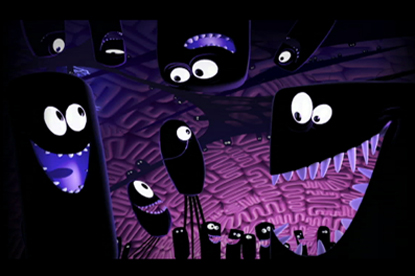 Agency Assessments International is handling both pitches and GSK is looking for one network with a wider global scope and reach to both accounts.
Havas' Arnold currently handles the advertising account for NiQuitin CQ and Alli in the US, while WCRS handles the European accounts, and Euro RSCG Furness holds the Australian accounts for both brands. TBWA has been invited to pitch against Havas Worldwide (Euro RSCG Worldwide and Euro RSCG Furness), which is pitching with WCRS.
The pitch is set to take place in May and will be run out of the New York office. A GSK spokesman said: "To meet the aggressive growth aspirations for our Alli and smoking-control business, we need exceptionally powerful creative ideas delivered globally through a single, simple global agency network.
"The current set-up on these brands has struggled to meet this requirement."
Euro RSCG Worldwide handles the global advertising account for Nicotinell, the nicotine replacement brand owned by Novartis AG.
Due to this conflict, it is understood that Euro RSCG Worldwide's US healthcare agency, Euro RSCG Tonic, is pitching for both global accounts. WCRS won the European ad account for NiQuitin CQ in February 2004.
Later, in December 2007, WCRS was appointed to handle the £30 million pan-European advertising account for Alli, GSK's Food and Drug Administration-approved, over-the-counter, weight-loss drug. The drug is currently available throughout the US, but will be available in pharmacies throughout Europe in the near future.
Last week, GSK invited a number of digital agencies to pitch for NiQuitin CQ's digital account and is now finalising a shortlist.