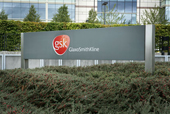 Carol-Anne Stewart, previously marketing director for oral care, takes on the title of marketing director. Her enlarged remit covers a range of brands, including smoking-cessation product NiQuitin.
The restructure, which affects about 30 marketers, follows the departure of marketing director for OTC consumer healthcare Tim Brooks, after 11 years at the company.
A GSK spokeswoman confirmed the review may lead to redundancies, but would not give further details.