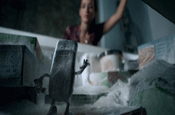 The agency won the business following a pitch against undisclosed agencies. It has been briefed to review the company's online presence initially for its Carphone Warehouse brand in the UK and eventually across Europe, where it is known as Phonehouse.

Carphone Warehouse's offline and online advertising business is handled by Clemmow Hornby Inge.

Separately, Good Technology has restructured to place strategy at the centre of its offering and strengthened its management team with two internal promotions.

The company has deconstructed its two client hubs. This structure has been replaced by the creation of a centralised strategic services division, which brings together its media planning, user experience, business analysis and data strategy teams to enable it to provide more efficient campaigns across a wide range of platforms.

As part of the restructure, Adrian Nicholls, the group account director, has been promoted to the newly created role of deputy managing director. Tom Barker, marketing manager for Europe Middle East and Africa takes the role of client services director. Both will report into the agency's managing director Tim Seddon.