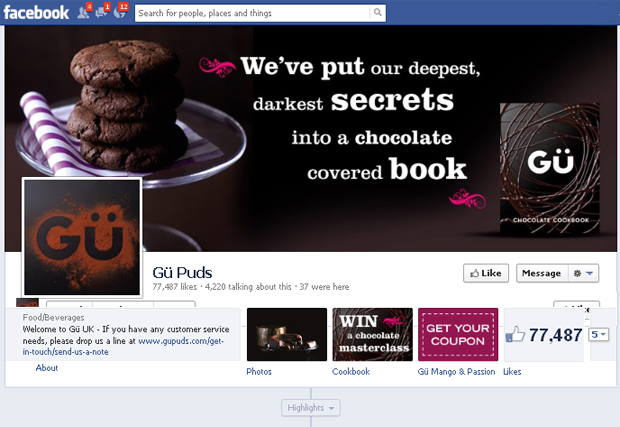 Publicis Chemistry has created the competition that will run on Facebook and ask people to like the Gü Facebook page and fill in an entry form to stand a chance of winning.
Gü will drive interest in the competition by posting recipes from the Chocolate Cookbook, published by Harper Collins, on Facebook to give a glimpse into the book's content. Additional advertising on Facebook will drive traffic to the brand's competition.
Gü has previously run a teaser competition ahead of the launch of the book that featured a prize giveaway of five signed copies of the book. The latest activity fits into the brand's wider "daily decadence" strategy. David Prideaux was the executive creative director on the project, while Seb Hill was the art director.
Follow @mattchapmanuk