The Guardian "14 May 2018 front page" (in-house)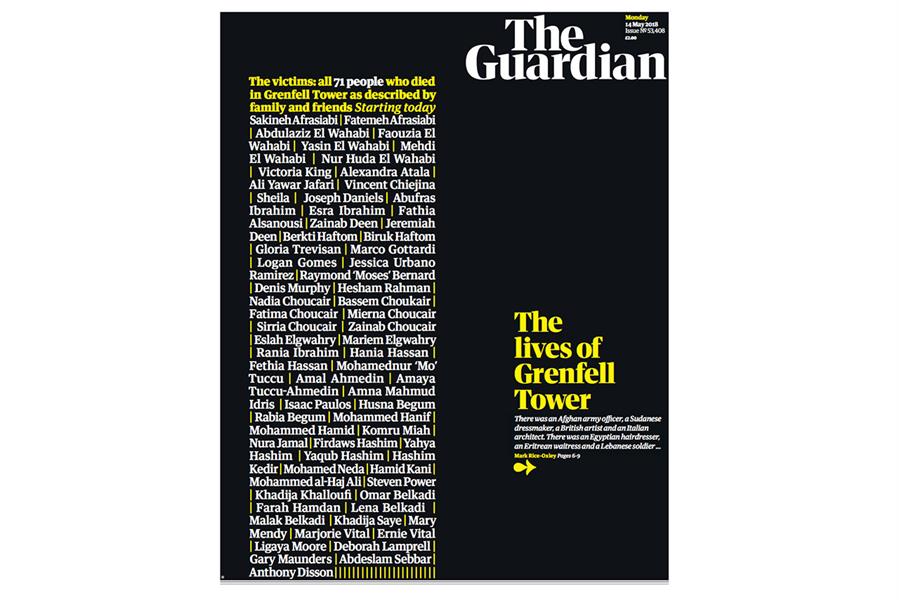 The Guardian pays a stirring tribute to the lives lost in the Grenfell Tower tragedy last year.
The names of the 71 victims are listed in a shape of a tower. The front page was designed by Chris Clarke and Alex Breuer at The Guardian.