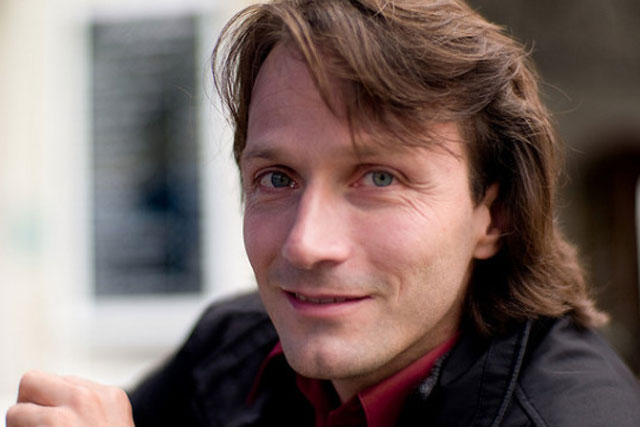 From 1 April 2013, Blau's remit will span the company's commercial and editorial departments as it enters the third year of its transformational five-year plan, propelled by its "digital-first" strategy.
His targets will include harnessing The Guardian's global audiences and revenues by developing digital platforms that will deepen reader engagement and provide new opportunities to commercial partners. He will report jointly to Andrew Miller, chief executive, and Alan Rusbridger, editor-in-chief.
Blau is currently the chief editor of Zeit Online, the open-source, anonymous digital mailbox that empowers "journalistic investigation" and sister title of Die Zeit, Germany's most widely read weekly newspaper.
Since 2008, under Blau's leadership, unique visits to Zeit Online are reported to have more than tripled. Prior to joining the site, Blau worked in Silicon Valley as a freelance reporter and columnist for German newspaper Die Welt, German broadcaster ZDF and the radio news syndicator BLR-Radiodienst.
He is credited with having initiated the founding of Audible.de, now part of Amazon Inc, and for starting the first audio portal of a European newspaper in 1999.
Blau's arrival next year is being celebrated by GNM, which in recent months has lost a number of senior marketing and commercial staff, including: Adam Freeman, outgoing executive commercial director; Chris Pelekanou, global commercial director; Simon Kilby, sales director; and Chris Lawson, director of content sales and marketing.
Miller said he was "very excited" by Blau's imminent arrival, believing his track record for developing robust business models online make him "the ideal candidate to help us make the most of the commercial opportunities generated by our huge and highly-engaged audience".
Rusbridger called Blau "an innovative digital thinker" who understands the opportunities that the Guardian's trusted journalism and open approach to publishing on the web present. He said: "His guidance and insight will be invaluable to Guardian News & Media as we continue the journey towards a digital-first future."
GNM is battling with its latest round of voluntary redundancies. Last week the company reported it had around 30 applications, significantly less than the 70 to 100 it had earmarked when it opened the scheme in July.


Follow @DurraniMix