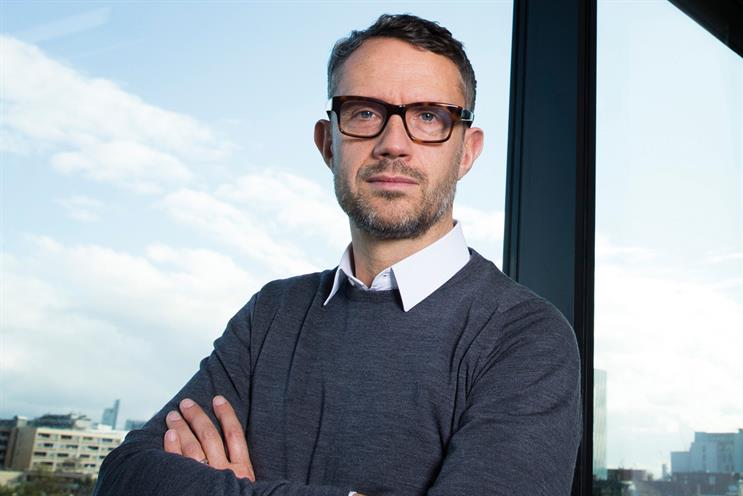 David Pemsel, the chief executive of Guardian Media Group, insisted he is not "complacent" but pointed to several trends that give him hope that the publisher is on a more sustainable footing.
He cited how 50% of turnover comes from digital, up 15% year on year; reader revenues from donations and print circulation now outweigh advertising sales; and the group is on course to break even on an operating basis in the new financial year.
Guardian News & Media, the subsidiary which publishes The Guardian and The Observer, has reduced losses before exceptional items to £18.6m in the year to March 2018 from £38.9m a year earlier and £57m two years earlier as part of a three-year plan.
Cost-cutting has included moving the print editions of The Guardian and The Observer from Berliner to tabloid in January.
Pemsel said the main growth driver for GNM has been reader revenues, which chiefly come from regular, recurring donations from 570,000 readers, plus other one-off donations.
Advertising revenues were broadly "flat" as Pemsel said the market continued to be "tough".
Guardian Labs, its branded content arm, has been "strong" as the size of deals has increased.
Declining print ad sales, which make up only 10% of turnover, and falling print circulation were the main drags on growth.
Pemsel described the 1% rise in group turnover and an improved financial loss as "a positive story" in an environment where Google and Facebook continue to suck up most of the growth in digital advertising.
Other UK news publishers including Telegraph Media Group and ESI Media have reported declines in annual revenue and profitability in recent weeks.
Pemsel said: "To get to break-even at an operating level [next year], just under £1.1bn in the bank [in an endowment fund], no pension deficit and no debt, that is an organisation that is winning despite all the complexities that we're dealing with."
He admitted The Guardian has previously claimed it was getting on top of its losses, only to see costs spiral again – notably when it expanded in the US and subsequently had to cut back.
"It's a very special organisation that judges its success on multiple levels and sometimes we have traded off editorial success against financial performance because of who we are," Pemsel said.
"But what we are now demonstrating is that, between Kath [Viner, the editor-in-chief] and my partnership, we are completely joined at the hip in ensuring we support the editorial investment as well as translate that into a sustainable business model, which we're doing."
Pemsel said GMG and its charitable owner, The Scott Trust, are already drawing up a new, three-year plan.
"One year of sustainability isn't an enduring sustainable outcome," he said. "We understand what it is we need to do to break even but now we are working with the board and Trust on what the next three- to five-year strategy will look like.
"We have to learn from the lessons of the past where sometimes we've got close to something that looks right and we've got potentially ahead of ourselves."
Pemsel said The Guardian remains committed to print despite its circulation falling to a new low of 138,000 in June.
"For as long as our readers value the print product, we will continue to print," he said, adding that GMG is not considering options such as dropping its print edition between Monday and Friday or changing Sunday title The Observer.
"There's nothing in our [new, three-year] plan that is written down that looks at any flexibility between Monday to Sunday," he said.
GMG only gave one mention to The Observer in the announcement of its financial results and GMG has also recently wound up The Observer Limited, a dormant subsidiary at Companies House.
"That is not a signal of anything related to The Observer," Pemsel said, citing Observer reporter Carole Cadwalladr's investigation into the Facebook-Cambridge Analytica scandal as proof that GMG remains committed to the Sunday title.
"There's nothing in our three-year strategy or anything that we're preparing going forward that looks at anything to do with The Observer other than to keep it as strong as possible," Pemsel said.