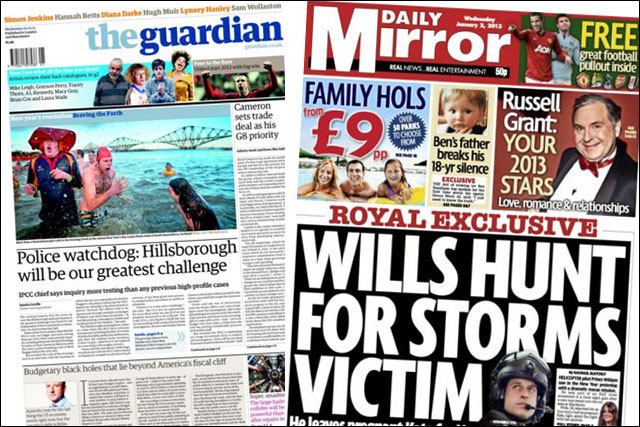 The Guardian's new cover price takes effect in the UK from Saturday (12 January), making it the most expensive quality daily newspaper in the market.
This compares to The Times, priced at £1, The Daily Telegraph, priced at £1.20 and The Independent, £1.20. The Saturday edition of The Guardian will rise in price from £2.10 to £2.30.
In November, the Guardian reported a circulation of 203,592.
The Daily Mirror has upped its cover price by 5p to 50p, making it 10p more expensive than the 40p-priced Sun in London.
The last time the Daily Mirror increased its cover price was in January 2009, when it upped its price from 40p to 45p.
A spokesman for Trinity Mirror, parent company of the Daily Mirror, said: "This is a fair price for a great newspaper."
In November, the Daily Mirror reported a circulation of 1,044,940.
The cover price rise at The Guardian comes as parent company Guardian News & Media (GNM) seeks to cut £7m from its editorial costs.
The Guardian management is currently in negotiations with staff over proposals to cut 100 editorial jobs.
But the management is facing the possibility of strike action by its journalists, after an overwhelming majority of the 400 staff voted to call a ballot on industrial action, should the company go ahead with compulsory redundancies.