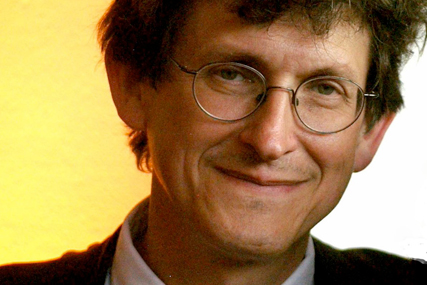 The rival editors were participating in a BBC Radio 4 debate staged only weeks before The Times and Witherow's Sunday Times begin enforcing an online subscription regime of £1 per day and £2 per week.
According to Witherow, the new Sunday Times site will be free for a month before the paywall goes up between internet users and the editorial.
Witherow admitted the move, instigated by News Corporation chief Rupert Murdoch, would decimate the Times' online readership by "easily" more than 90% but argued it would be "perilous" to continue to rely totally on online advertising revenues.
The free model pursued by most newspapers, including Rusbridger's Guardian, would lead to "poorer and poorer" journalism in the long term, Witherow claimed.
"The point of [charging online subscriptions] is to make money so we can invest in journalism. Pay journalists decent salaries, send them places, get better reporting," he said, having earlier pointed out it cost The Times a million pounds per year to maintain a Baghdad correspondent.
"The danger of this other model is that gradually the journalism will diminish, it will get poorer and poorer, you won't be able to afford things, you won't be able to do things and so everybody is poorer as a result."
However, Rusbridger questioned the significance of the revenues the Times and Sunday Times could make from what he guessed would be in the region of 60,000 to 100,000 online subscribers compared to Guardian.co.uk's 32 million users.
"That's two or three weeks' revenue in terms of cover price. That's useful revenue, I can see why people are trying it, but it's not a game changer. It will be interesting if it succeeds but we shouldn't kid ourselves that this is going to be the panacea."
Rusbridger's prediction elicited the response from Witherow that he would be "disappointed" with 60,000 subscribers, but the Sunday Times editor refrained from giving his own estimate of the number of future paying users.
Witherow later said News International was "going full out to make it work" and did not yet have a plan B if it did not.
For his part Rusbridger professed that while staying free was the best way forward journalistically for The Guardian, he welcomed the experimentation from The Times.
"The truth is that nobody knows - John doesn't know, I don't know - how this is going to end up. It's a good thing that he's experimenting so we'll try different models and end up learning something from both."
However, though claiming it would be crazy to be "fundamentalist" about staying free if The Times succeeded, the Guardian editor went on to nail his colours to the mast by saying "if you erect a paywall around your content you kind of go into a vault of darkness".
He believed openness to and collaboration with the wider internet "ecosystem" were key assets in future journalism.
Rusbridger bolstered his argument by claiming The Guardian's digital advertising revenues were up around 100% in a year, in contrast to Witherow's admission of falling revenues. The Guardian editor warned The Times faced competition not just from other newspaper websites but from specialist free websites such as News Corporation's own Book Army.
"The competition isn't from the bundled newspaper sites, it's from the people who have a much lower cost model who are going to do it for free," he said.
"The moment we get behind a paywall, they're going to say 'thanks very much, that's what we were praying for'."
Rusbridger also noted that Murdoch's Sky News website would still provide free news competition, memorably saying: "Rupert Murdoch is having it both ways at the moment and he would as readily stab you in the back as the front."
One issue the two men did agree on is that neither newspaper group will need new printing presses.
Rusbridger said: "I would miss print ... but if it means that print goes and Guardian journalism continues digitally, that's not the worst thing in the world."
"Our last printing presses [which were installed in 2005 with the switch to the Berliner format] - I had a feeling in my bones that they might be the last printing presses."
Pushed by host Steve Hewlett for a date by which The Guardian will not exist in print, Rusbridger said: "I was thinking 20 years at that point. I think that might be telescoping quite dramatically now."
Witherow seemed to suggest a longer timescale, albeit a similar sentiment: "We've got new presses [installed in 2008] that were supposed to last 30 or 40 years. We rather assumed the same thing, that these would be the last. Things are speeding up now and for us to predict how long print will be around is very difficult.
"My theory is it's going to be a considerable time, especially with something like the Sunday Times, which has magazines and is a tactile experience."
An edited version of the debate can be heard today on Radio 4's 'The Media Show' at 1.30pm.