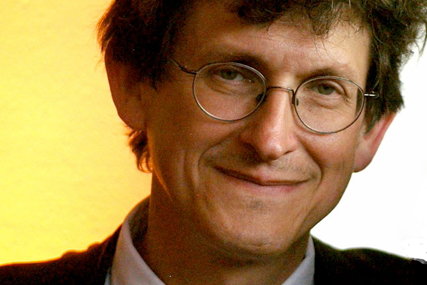 Rusbridger used the occasion of the Hugh Cudlipp lecture to argue why the paywall model, advanced so assiduously by Rupert Murdoch, was not right for The Guardian.
He said it was too soon to dismiss the "potential growth of digital" on the basis of the worst economic crisis since 1929, and revealed that Guardian News & Media had earned £25m in digital revenues from its online display, Guardian Jobs online, reader offers and its Soulmates dating site activity in 2009.
He admitted this was not enough to sustain the paper in print, witnessed by the fact that The Guardian is cutting 100 jobs. However, at the same time, he said putting up a paywall would choke off that £25m of online ad revenue.
Rusbridger said: "My commercial colleagues at The Guardian – the ones who do think about business models – are very focused on that, want to grow a large audience for our content and for advertisers, and can't presently see the benefits of choking off growth in return for the relatively modest sums we think we would get from universal charging for digital content.
"Last year, we earned £25m from digital advertising – not enough to sustain the legacy print business, but not trivial. My commercial colleagues believe we would earn a fraction of that from any known paywall model."
Rusbridger said his digital team, which includes Guardian News & Media digital director, Emily Bell, had done much work examining at least six different paywall proposals and said they were not persuaded by any.
He said: "They have looked at the argument that free digital content cannibalises print – and they look at the ABC charts showing that our market share of paid-for print sales is growing, not shrinking, despite pushing aggressively ahead on digital. They don't rule anything out. But they don't think it's right for us now."
Rusbridger added to this case by highlighting the uncertainty in the minds of others about the issues of paywalls, including Arthur Sulzberger Jr, chairman of The New York Times, who admitted last week that the paper's plans are something of a bet.
Rusbridger said: "It [paywalls] may be right for The Times of London and New York, but not for everyone. It may be right at some point for everybody in the future, but not yet.
"There is probably general agreement that we may all want to charge for specialist, highly targeted, hard-to-replicate content. It's the 'universal' bit that is uncertain."
He went on to say that as an editor, his concern was about how a universal paywall would impact the way journalism had changed over the last decade, as digital media had evolved and how some stories could be told with a single link or by minute-by-minute blogs.
Rusbridger said: "Some stories are told most effectively by a combination of print and web. That's how we now plan our journalism. As my colleague Emily Bell is fond of saying, we want it to be linked in with the web – be 'of the web', not simply be on the web."

More on Brand Republic blogs