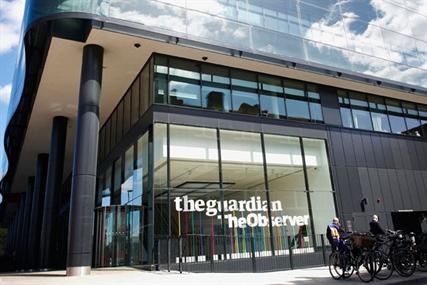 Katharine Viner, deputy editor of The Guardian, will be the launch editor of a lean Australian operation, which, in addition to reporting on local matters, will also spearhead the publisher's first major foray into a wider Asia-Pacific focus.
Paul Chadwick, the outgoing director of editorial policies at the ABC, will become a non-executive director of The Guardian's Australian entity, while Wood, the founder of travel website 'wotif' and chair of the news and features website The Global Mail, is providing non disclosed funding to the indebted publisher.

The launch, to take place in 2013, is being described as "a natural next step" for The Guardian, which has been aggressively seeking new ways to expand its global reach in English-language markets since formulating its 'open journalism' approach to publishing online.
Guardian News & Media launched an editorial operation in the US in 2011, led by Janine Gibson.
In September 2011, The Guardian was also among the initial launch partners of Facebook's Open Graph, which enabled the social network's then 750 million users - now one billion - to read guardian.co.uk articles without leaving the social network.
Appetite for the Faceook app appears to have since waned internally, but the newspaper brand's commitment to making its content freely and easily available to an international audience remains.
The Guardian now boasts a global digital audience of 39 million unique users per month, making the UK's second smallest quality print newspaper the third largest newspaper website in the world.
The upcoming launch in Australia hopes to build upon the 1.3 million unique users already accessing the site down under, making it The Guardian's fourth largest market - behind the UK, US and Canada. The next largest market for The Guardian, according to comScore figures is Asian giant, India.
Alan Rusbridger, editor-in-chief, Guardian News & Media, said: "As a global media organisation with a history of growth and ambition, this is a natural next step for Guardian journalism. Our Australian digital edition will not only offer our unique take on Australia, a significant nation both regionally and globally, but will also serve as a base for reporting on, and engaging with, people across Asia.

"It will be of real benefit to our global audience, to see how dominant questions of our time - economics, geopolitics, climate change, immigration, media, democracy and more - are being grasped in such an important part of the world."

In addition to the founding relationship with Wood, the Guardian will seek to build both editorial and further commercial partnerships in developing its Australian presence. However, GNM was keen to stress Wood, and any future commercial partners, will "naturally have no say in editorial matters", in line with the principles established by The Scott Trust.

Editor Viner said: "We will build a small Australian team to cover the issues that really matter to the nation and connect our Australian readers to the Guardian's global network of correspondents and commentators."
Since establishing an office in New York, The Guardian's US traffic now represents a third of the its entire digital audience, exceeding 11.8m unique visitors in Oct 2012, making it more popular than BBC News.
Follow @DurraniMix