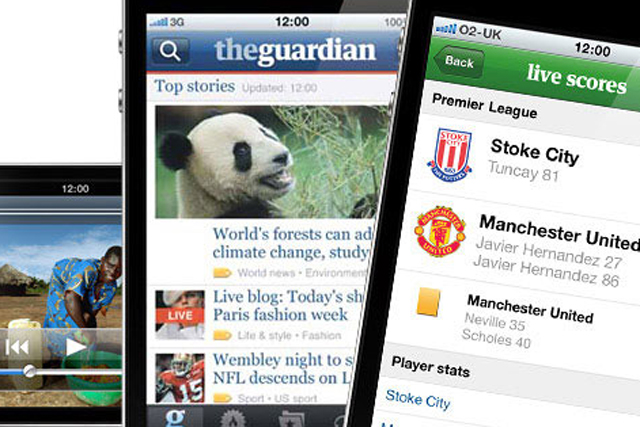 Media Week, in October 2010, revealed Guardian News & Media (GN&M) was launching three content-led mobile apps.
Agency sources have told Media Week that the app, which is waiting for Apple approval, hopes to attract users with the sweetener of a 90-day free trial.
The Guardian iPad app will run six days a week and carry the paper's content. It will be available to download from 3am every day.
The title already produces an iPhone app, and a Guardian Eyewitness app, which showcases the paper's photography. Its latest launch will coincide with iPad releases from the Daily Telegraph and Daily Mail.
The Telegraph's current iPad app launched in 2010 and features selected content from the Daily and Sunday Telegraph newspapers.
Its new app, slated for an April launch, will be Daily Telegraph-specific and will feature business, news, and sport content from the daily paper, according to sources.
It is not expected to offer all of the features from the daily paper and it is unclear whether the Telegraph will continue to run the app alongside its existing version.
The Daily Mail app, launching in the coming weeks, will be celebrity focused and carry its "Female Today" content.
It is thought that all three of the rival apps are looking for multiple sponsors.
In February this year, Apple updated its trading terms. It now takes a 30% cut of all app transactions, including subscriptions.
Rival newspapers, including The Times and the Daily Express, currently publish iPad app versions of their newspapers.
A spokesperson for TMG said: "A new Telegraph iPad app will be launched in the coming weeks which has taken into consideration the feedback from our users."
A spokesperson for GN&M said: "We have yet to confirm the launch date or commercial model for the Guardian's forthcoming iPad app."