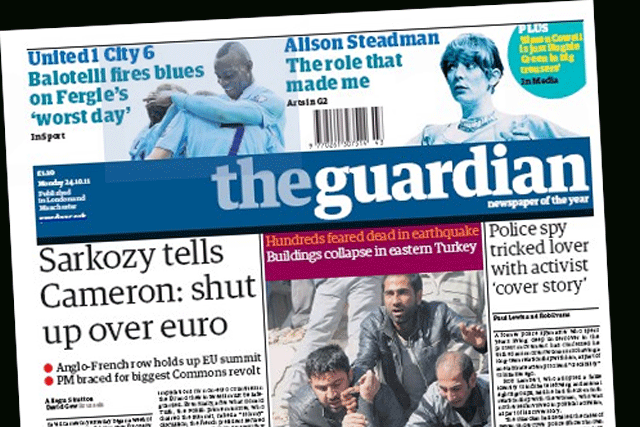 Guardian News & Media (GNM) upped the cover price of The Guardian by 20p to £1.20, from Monday 19 September, pricing it 20p higher than its quality rivals.

It also lifted the cover price of the Saturday issue of The Guardian, by 20p to £2.10.
Unofficial industry figures are reported to show that on average, in the six weeks before the price rise, the weekday issue of The Guardian had an average circulation of 205,000.
In the four weeks since then, its average weekday circulation has dropped to 196,000, a fall of 4.4%.
But sources believe executives at The Guardian will not be too disappointed with the fall in circulation, given that it is now taking in an average of £235,000 a day on cover price, compared to £196,000 before the increase.
However, there is likely to be a fall in advertising revenue in the longer term, as The Guardian will be reaching fewer readers.
One source close to The Guardian said that subscriptions to the paper had risen since the price rise and that the circulation fall was not as high as 9,000.
Additionally, the Guardian's iPad app, which launched this month, has generated over 145,000 downloads in its first week.
According to September's ABCs (Audit Bureau of Circulations) figures, The Guardian reported an average circulation of 232,566 in September, a fall of 3.6% on the previous month.
But this figure was inflated by the Saturday issue of The Guardian, which is thought to have a circulation of more than 400,000.
Follow John Reynolds on Twitter @johnreynolds10