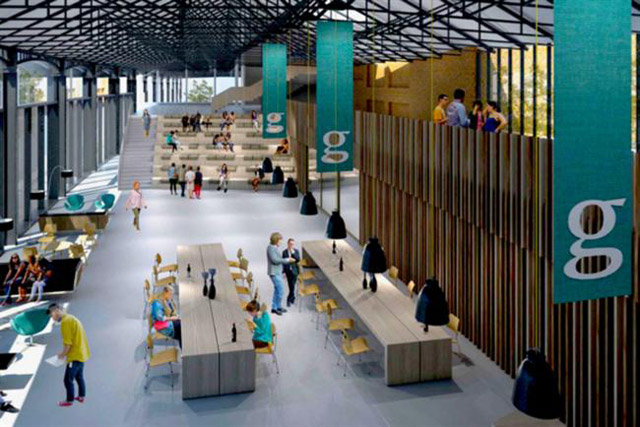 A beta version of Guardian Membership goes live today through a series of test events and activities. The three tiered system promises to bring readers closer to The Guardian's liberal journalism and encourage the open exchange of information, ideas and opinions.
Readers can choose between becoming a registered "Friend" for free; a "Partner" at £15 per month, which includes discounts to Guardian Live events and priority booking; or can become a "Patron", at a cost of £60 per month – which includes "a backstage pass to The Guardian, including newsroom tours, print site visits and insight into the editorial process".
It is envisaged that those opting to be a Guardian Patron at £60 per month will help shape The Guardian Membership community through hosting their own Guardian Live events.
The Guardian Membership scheme represents the latest step in the group's transformation from a national print newspaper into a global, multimedia, information and events company.
David Pemsel, deputy chief executive of Guardian News & Media, said Guardian Membership will help the publisher forge new consumer revenue streams, and to bring its journalism to life.
He told Campaign: "We've just broken through 105 million monthly browsers, which is a demonstration of our global reach.
"The trade-off to that reach is to make sure that we create deep, immersive, engaging experiences. Going forward, dwell times will become increasingly important, rather than just pages per view, video will be very important.
"Guardian Membership is part of our focus on finding new, meaningful ways to monetise our huge audience while protecting and affirming our commitment to open journalism without building walls around our content."
'This is definitely not a paywall'
However, while Guardian Membership signals the publisher's first major foray into generating revenues from its digital users (outside of its dating sites and apps), Pemsel is adamant it still complements its "open journalism" philosophy.

"This is definitely not a paywall," he said. "In order to support The Guardian's pioneering philosophy of open journalism, membership will help us to get to know our readers better through the lens of the grow, reach and retain model."

A key tenet to Guardian Membership is the ability for all those registered to be able to book tickets to Guardian Live events and to have a more personalised service, offering the latest news about the Guardian Membership community and upcoming events.

Guardian Live events will include a raft of discussions, debates, interviews, keynote speeches and festivals designed to bring the Guardian to life at venues across the UK and beyond.
Building Guardian Space
Supporting the move, the publisher has invested in an as-yet-unnamed, 30,000-square foot civic space opposite its Kings Cross office on a Grade II-listed Midland Goods Shed site, set to open in the autumn of 2016.

The Guardian plans to redevelop the space as a hub for events, activities and courses offered by an alliance of cultural and educational organisations including Birkbeck, Central Saint Martins, Indytute, 5x15 and others.

Prior to the opening of what has been dubbed Guardian Space in 2016, the publisher will trial some pop-up venues across the UK, and further afield, featuring events, activities and courses from Guardian Live and selected partners.

Pemsel reveals "an aggressive business plan over the next four years" will result in the programme being rolled out internationally in an attempt to create a global community, connected by the Guardian's editorial and events creating conversations that matter.

Membership propositions will be launched in the US and Australia in 2015 - in line with the Guardian's digital editions and reader communities in both markets - and Guardian Live will host events in cities across the world.
Events start from this month
In the immediate future, Guardian Membership has a series of Guardian Live events scheduled throughout the autumn and winter aimed at fine-tuning the proposition, engaging further with readers and honing technology solutions and processes.

Those signing up during the beta phase, by way of incentive, will be classified as "Founder Members" with the chance to have a greater say in the development of the programme.

Alan Rusbridger, editor-in-chief of Guardian News & Media, said: "We're very excited to be launching Guardian Membership which will help bring readers closer to our journalism. This is just the beginning of our Membership journey as we seek to develop the scheme in the open, in collaboration with the readers who share our values."