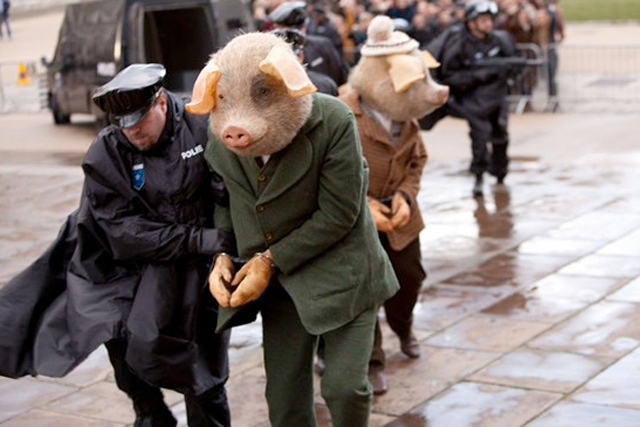 According to GMG's annual report published today (10 August), the group's pre-tax loss was down significantly from a £9m pre-tax profit in the year ended 1 April 2011.
GMG's total revenue from continuing operations was £254.4m in the year to 1 April 2012, down 0.3% year on year.

GNM, publisher of The Guardian and The Observer, reported revenue of £196.2m, a decrease of just 1.0% year on year, but losses before tax widened to £63.4m, up 44.7% year on year.

Digital revenues were £45.7m in the 12 months ended 1 April this year, up 16.3% year on year, and "largely offset" the decline in print revenues. Digital display advertising contributed £16.5m, up 21.3% year on year.

Last month, GNM announced it was to make up to 100 editorial roles redundant before March 2013, after announcing initial details of its losses in the year.
GMG Radio reported revenue of £48.1m in the year ended 1 April, up 2.1% year on year. GMG Radio was sold to Global Radio in June, the impact of which is currently being investigated by the competition authorities,

The impairment charge of £54.2m at GMG Radio meant the business made a pre-tax loss of £55.8m in the year to 1 April, more than 13 times the pre-tax loss of £4.1m a year earlier.

GMG's investment fund made a pre-tax profit of £5.2m, down 70.8% year on year, while its other group activities made a pre-tax profit of £40.0m – down 2.2% year on year, and its property services group made a pre-tax loss of £1.6m, down 11.1%.

Andrew Miller, chief executive officer of GMG, said: "It has, by any standards, been a remarkable year for GMG. The group's strategy is to use its portfolio of assets to support The Guardian while we go through the tumultuous period that the media industry is experiencing.

"This gives us the huge advantage of being able to navigate our core business, Guardian News & Media, through these challenging times at a pace and within a timeframe that reflects the needs of the business.

"It is to be expected that as we invest in the future of The Guardian, we will see some increase in GNM's losses. Meanwhile, difficult economic and market conditions notwithstanding, our portfolio of investments continued to fulfil its intended purpose of providing financial support and long-term security for The Guardian and its journalism."
Follow @MaisieMcCabe