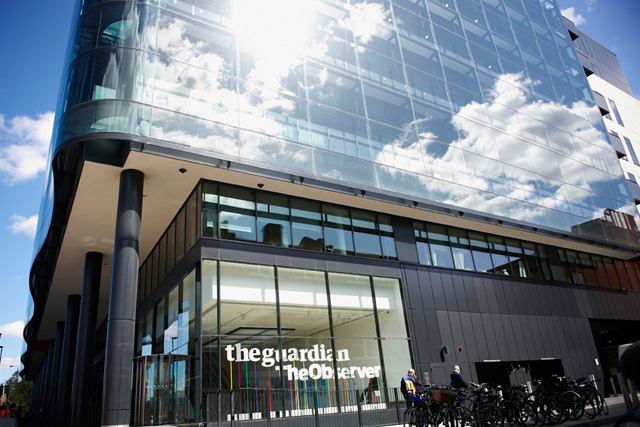 In January, Guardian Media Group announced plans to make the company more efficient, reduce costs, and attain new growth opportunities.
The company is targeting a 20 per cent overall cost reduction at Guardian News & Media, which equates to about £50 million from a £280 million annualised cost base.
Katherine Viner, the editor-in-chief at The Guardian, and David Pemsel, GMG's chief executive, wrote to staff today and said they hoped any redundancies made would be voluntary.
In the UK, GMG expects to cut staff by 18 per cent, or 310 jobs. Sixty positions are currently unfilled, with a further 250 jobs at risk. It is believed 100 of these roles will be in editorial. There are 210 people employed outside the UK by GMG, whose roles are not expected to be affected.
The Guardian has faced a tough financial year, in which it has reportedly lost around £70 million, with slower-than-expected digital ad sales failing to offset a continued slump in revenue from print. Investment in The Guardian's operations in the US and Australia has also increased costs.
The publisher has also decided to exit its lease on the Midland Goods Shed, a former train depot near GMG's offices in King's Cross, which it had planned to use as a public area for community gatherings and events.
A spokeswoman for Guardian News & Media said: "In January we unveiled our strategy to address the balance of costs and revenues across Guardian Media Group, targeting new revenue streams and a 20 per cent overall reduction in our current cost base, with an aim to break even at an operating level by 2018/19.
"Today we have shared with colleagues a series of proposals, which include plans to reduce our UK headcount. These proposals form the basis of a consultation process, which begins today.
"We have also identified that the concept we had planned for the Midland Goods Shed no longer fits with our strategy and we will therefore be looking to exit the lease."