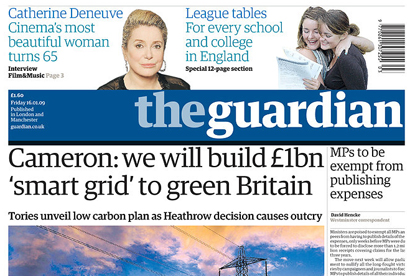 Guardian News & Media, GMG's newspaper division that publishes The Guardian, The Observer and The Guardian's website guardian.co.uk, will report a loss of around £35 million.

The regional newspaper division, GMG Regional Media, will see an operating profit of less than £1 million, a sharp drop on the previous financial year's operating profit of £14.3 million. In addition, GMG Radio and GMG Property will both report operating losses.

GMG is due to announce the operating loss in August when its annual report is released.