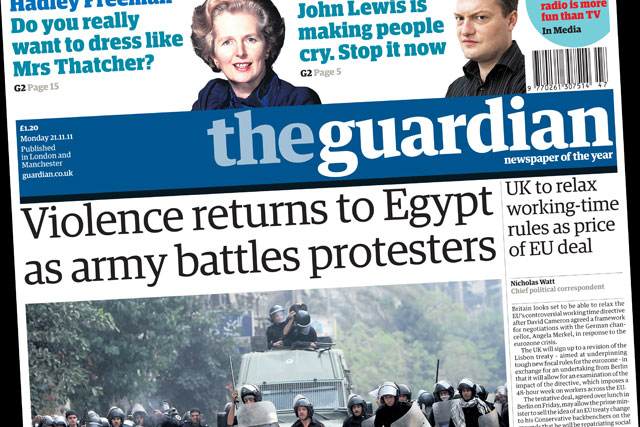 GNM, the publisher of The Guardian and The Observer newspapers, awarded the task of developing a new brand campaign earlier this month, choosing BBH over incumbent Wieden+Kennedy and Rainey Kelly Campbell Roalfe/Y&R.
Sources have told Campaign that GNM has designated around £2m for campaign activity, which is likely to include a cinema campaign in New York. The cinema ad would run next year.
It is understood to be the first time that GNM will have run a US cinema campaign and underlines how important GNM executives consider the US market to be.
Central to the make-up of the campaign will be showcasing the editorial qualities of The Guardian, such as the stories it has broken, like its scoops on phone hacking.
A well-placed source "the idea behind the new brand campaign is because Guardian executives believe they have been driving the news agenda in recent times."
GNM views the US as central to its future as a digital-first publisher.
This year, GNM has opened a dedicated editorial operation in News York, along with employing commercial personnel in the US, as it prepares to expand the Guardian brand into the world's most affluent English-speaking market.
A Guardian spokesperson said: "We will be looking at a wide range of options but nothing has been decided yet."
Separately, GNM's parent group Guardian Media Group (GMG) is restructuring its printing operations in Manchester and Salford.
The Guardian and Observer are printed on specialised Berliner presses in Stratford, east London.
GMG is exploring a possible commercial deal with Trinity Mirror, which would move the presses from Stratford in an effort to alleviate costs.
Follow John Reynolds on Twitter @johnreynolds10