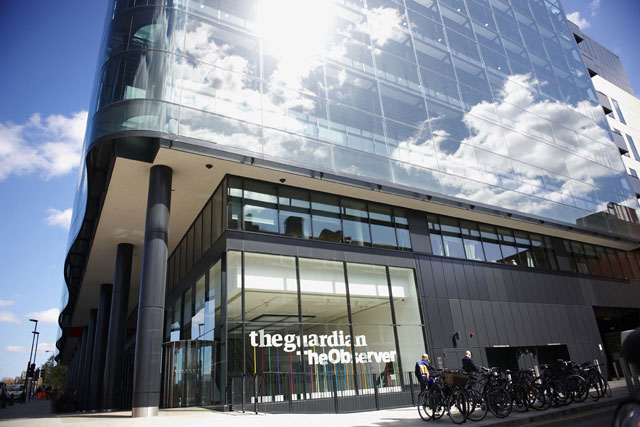 The publisher's earnings before interest, tax and amortisation figure are a marked improvement on the £44.2 million losses GNM posted a year earlier, and comes on the back of £17 million cost savings and a 28.9 per cent rise (£10.2 million) in digital revenues to £55.9 million.
The reduction in GNM's operating loss was helped by cutting £9 million from print costs, including a reduction in pagination following a redesign, as well as nearly £3m savings from editorial budgets, with 60 of its 650 editorial staff leaving under a voluntary redundancy programme - 40 fewer than had been initially pursued last year.
Print revenues for The Guardian and Observer dropped £11 million in the year, following falls in advertising and copy sales. Overall revenues increased slightly to £196.3 million, up from £194.4 million in 2012.
Today's annual results complete the second year of GNM's five-year transformation programme, which has among its stated aims, the target of taking £25 million out of its cost base by the end of 2015/16.
Dame Amelia Fawcett, chair of Guardian Media Group, reiterated her belief that no publisher had yet found a definitive answer to the question of how to secure a sustainable future for quality journalism.
However, Fawcett said the group's performance over the past year, suggested "we are heading positively and confidently in the right direction".
She added: "At Guardian News & Media, the programme to reduce losses to a sustainable level over a five-year period remains on track, with a significant reduction in operating losses in 2012/13.
"The programme combines investment in the digital future with a targeted reduction in the cost base. This has meant some very difficult decisions, particularly on staffing levels.
"It is vital however, to press ahead with these measures if we are to complete the transformation of the business and so secure the future for the company, for the talented people who work here and for the principles on which the organisation stands."
Follow @DurraniMix