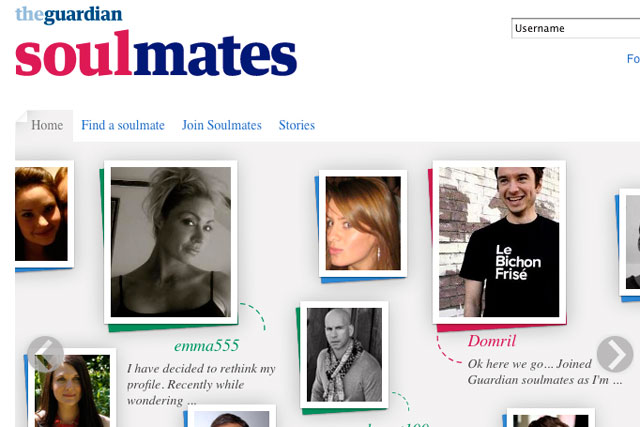 The review is being handled directly by GNM's marketing department, which is looking to hire the first dedicated digital agency for the Soulmates brand.
Last year, Soulmates was supported by a print and online advertising campaign by Forty6 Design. The ads included illustrations by Zara Picken, with quotes from people featured on the site revealing what they were looking for in a relationship.
The review will not impact on GNM's relationship with Glue Isobar, which works as the lead agency on the publisher's digital creative business.
A GNM spokeswoman said: "We are currently in the process of evaluating how we position the Guardian Soulmates brand in the digital space, and are assessing what agency support will be required to grow the Soulmates business."