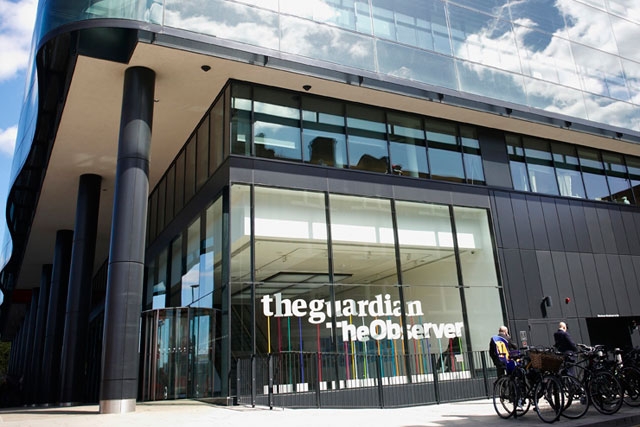 Alan Rusbridger, editor-in-chief of The Guardian, and Andrew Miller, chief executive of GMG, will position the cuts as 'essential' amid financial losses in excess of those posted last year.

Guardian News & Media, the publishing arm of GMG, is set to reveal losses in the region of £40 million, up from £38.3m the previous year, for the year ending 31 March 2012. Once GMG group costs and other so-called "intangibles", like IT costs, are factored in, the total losses are expected to tip around £50m.

The financial performance is similar, but slightly bleaker, to those posted for 2010/2011, and come despite an aggressive group consolidation policy as GMG positions itself for its self-promoted "digital-first" future.

Tomorrow, all editorial and commercial staff will be asked to consider leaving the company as it looks to reduce costs, with competitive exit packages on offer. However, the search for publishing volunteers to leave one of the best known brands in the country amid industry transition and economic recession, is likely to be a hard sell.

The further job cuts are in addition to the 40 roles made redundant across GMG's print centres earlier this year. The group's printers now operate with a remaining team of around 120 staff.
More of the same for GNM staff
The re-emergence of the voluntary redundancy programme will surprise few residents within the Guardian's Kings Place office. Last year, GNM's voluntary redundancy programme hoped to cut around 100 jobs throughout its editorial and advertising departments. It is understood the drive, which only ended in May 2012, resulted in around 33 roles being cut.

Miller first announced plans for "a major transformation" at the group in June 2011 – including plans to almost double GNM's digital revenues, from an expected £47m in the financial year to 31 March 2012, to £91m in 2015/16.

A source told Media Week the group remains on target to achieve this goal, and in its annual report later this week is expected to unveil digital revenues slightly ahead of budget, tipping around £50 million.
GNM is already in the midst of a complete overhaul of its 78-strong commercial team, being led by Chris Pelekanou. The group's 36 strong marketing division is also being overhauled following some high-profile departures.
The hope last year was for the group to break-even by the end of its five-year plan in 2016, although unpredictable and volatile wider market conditions in Europe and beyond have forced GMG leaders to factor in a £15m margin of error.

GMG coffers will be boosted this year by the sale of GMG Radio to Global Radio for around £70m, subject to regulatory approval.
UPDATE: It was revealed the following day up to 100 jobs could go but solely from editorial, commercial restructure is not part of this review process.
Follow Arif Durrani on Twitter: @DurraniMix