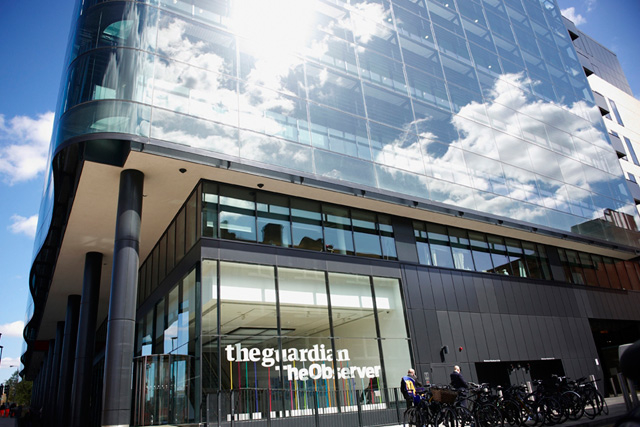 The newspaper confirmed it will halve its weekly media coverage in print from two pages to one. Insiders also expect the website will carry less media coverage, although the publisher insisted that won't be the case.
Roy Greenslade, who has written a blog for The Guardian since 2006 and is a professor of journalism at City University in London, said: "Any diminution of media coverage at a time of immense change in the media landscape is to be regretted."
The Guardian's editor-in-chief, Katharine Viner, is thought to be keen to centralise and simplify the editorial operation, including media coverage.
One media reporter has taken voluntary redundancy and another could report to the business desk as part of an editorial reorganisation.
Greenslade is to continue writing, but it is expected he will no longer have the freedom to self-publish his blog directly on the website as he has previously done on a daily basis.
The Guardian has built a reputation for its agenda-setting media coverage, starting with the launch of its media page in 1984. That blossomed into a weekly supplement called MediaGuardian, which ran to more than a dozen pages in its heyday in the 1990s, and MediaGuardian.co.uk, which launched in 2000.
A Guardian News & Media spokesman said: "As part of our three-year plan we're looking at addressing costs in all parts of the business and as such we've decided to reduce our print media section on a Monday from two pages to one.
"We remain committed to providing the very best media coverage from breaking news to in-depth industry analysis and comment."
GNM is expected to report an operating loss of over £50m when it publishes annual results next week.
David Pemsel, the chief executive, has adopted a low profile since taking the helm a year ago but has insisted The Guardian does not need to introduce an online paywall to stem its losses.
Viner wrote an article last week about the state of digital journalism in which she attacked the power of Facebook and lamented how "social media companies have become overwhelmingly powerful in determining what we read – and enormously profitable from the monetisation of other people's work".