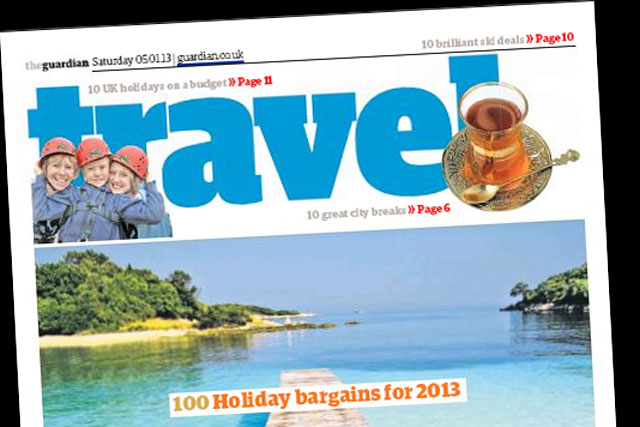 The Guardian has teamed up with VisitEngland for a three-month partnership called 'Think Of England'.
The main elements of the campaign, which was planned and bought through MediaCom, include six themed editorial supplements and a video series presented by the writer Marcel Theroux, showcasing 'hidden England".
In addition, The Guardian travel site will be launching an England tab, in which all archived, current and future England-related Guardian travel content will be included.
Overall, the campaign will promote a number of themes that aim to highlight some of the best holiday experiences on offer in England, including romantic cities, cultural cities, coastal escapes and active outdoors.
The themes have been chosen by VisitEngland, which is working in partnership with a number of destinations around the country to promote the wide variety and breadth of experience on offer to visitors.
The Guardian activity kicked off with a 28-page calendar distributed on January 5, and the activity will be supported by promotional activity in the newspaper. This includes promotional ads in the main paper, and digital ads on guardian.co.uk and across The Guardian's mobile site.
Coverwraps will also be used to promote England as a must-see destination on The Guardian's weekday supplement G2, and in the travel supplements in The Guardian on Saturday.
Follow @johnreynolds10