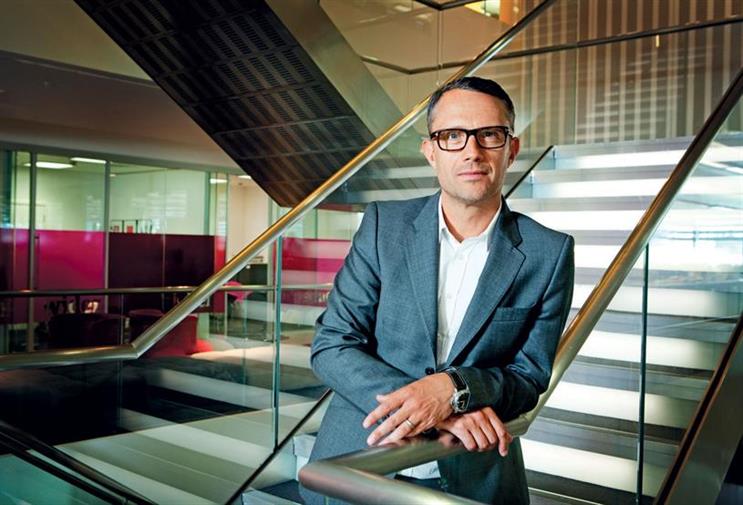 The Guardian has set itself a target to hit two million members over the next three years and is on track to break even this year.
This is according to an internal email sent to staff from Guardian Media Group chief executive David Pemsel and editor-in-chief Katharine Viner.
The email outlined the next stage in the group's strategy, which was launched three years ago, explaining that "we have delivered on our goals", which included breaking even by the end of last month. Pemsel and Viner wrote that GMG has "performed in line with expectations since January" and that it is "on track to achieve our goal of breaking even at an operating level".
Describing how three years ago The Guardian faced "severe financial challenges", when "operating losses were forecast to exceed £80m in a single year", they went on to describe its now far rosier prospects.
The email said: "Our business is strong and growing – more than one million people have supported The Guardian financially in the last three years; we have record reach round the world, with more than 40% more regular readers than three years ago."
In cash terms – described as "the best measure" of its financial stability – "we expect out cash outflow in 2018/19 to be within the £25m-30m range, which the Scott Trust can currently fund each year", the memo said. It added that the group's finance team were currently working to finalise numbers and that it would announce its results at the end of this month.
The email went on to detail GMG's new three-year strategy, which has three aims: to build new audiences, to build greater value "from our audience relationships to fund our journalism" and to build a "more purposeful and financially sustainable organisation".
In order to build revenues, GMG plans to renew its focus on building subscriptions and contributions, strengthen its digital ad business "with a proposition based on the value of our quality environment and distinctive platforms" and grow its international presence and earnings.
GMG announced its initial three-year plan in January 2016, which included a 20% reduction in Guardian News & Media's then £268m annualised cost base, equating to about £50m. Guardian News & Media is the subsidiary of GMG that publishes The Guardian and The Observer.
Last month, Pemsel was talking at an ISBA conference when he repeated that GMG was on course to break even as it neared the end of its three-year plan at the end of March.
A full version of the internal memo has been posted by Mark Di Stefano on Twitter:
In internal email, Guardian's CEO Dave Pemsel and editor Kath Viner take a victory lap pre the outlet's "back to black" announcement:
– Cut 20% of costs in three years
– Hit a sustainable mark of taking £25-30m from the Scott Trust each year
– Want 2m paying readers by 2022 pic.twitter.com/hgiZ8K6hsy
— Mark Di Stefano ???? (@MarkDiStef)
April 3, 2019