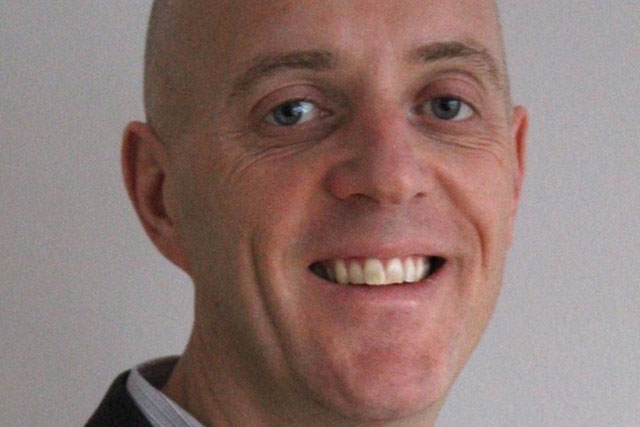 UK businesses are starting to feel the positive impact of the economic recovery – but companies of all sizes are continuing to closely scrutinise expenditure, and marketing budgets are still under intense pressure.
What's more, brands are competing within an increasingly crowded landscape where they are constantly vying for consumers' attention. It's no longer enough to pay for advertising space and expect people to stand up and listen – brands need to look at creating deeper audience engagement and show tangible returns.
More than ever before, chief marketing officers need to work extra hard to make a strong case to justify marketing budgets and develop brand strategies that get real cut-through with audiences, while demonstrating return on investment.
Increased scrutiny and ROI aren't new developments. But what is changing, and what I hear the industry talking about, is the need for more surety, less risk-taking, and how algorithms and research panels are influencing the marketers' approach. There is an increasing need to show a direct correlation between a piece of marketing activity and sales.
But further to that, there needs to be more tangibility around brand affinity, consumer engagement, and the impact of marketing on word of mouth recommendations.
The onus is not just on the brands and media buyers to create better and more engaging content. There is also an important role for media organisations to get under the skin of CMOs and media buyers' pressures and help them deliver and measure campaigns in a more meaningful, more targeted and more assured way.
What can media organisations do to help?
Media organisations need to be open in their work with brands. They need fresh audience insight, robust research, and to work collaboratively with brands to develop solutions that get real cut-through and deliver results.
So how exactly do we do this? In today's mobile world it's increasingly important to offer brands and media buyers an integrated top-class digital offering that stretches beyond silo-ed platforms.
For example, we know the typical Guardian reader will access our content across three different platforms within one day. Each of these platforms needs to up to the mark, with advertising opportunities thought through in the initial design, rather than the all-too-often bolt on at the end.
Marketers need to be able to target these audiences across a range of devices to maximise their campaign and, ultimately, their ROI. To get the best return, they need to do this in the simplest way possible, and media organisations need to be doing the heavy lifting – finding ways to simplify cross-platform campaigns, whilst demonstrating hard results.
We need to walk in the shoes of the CMO and adapt our tools to help them showcase their successes, and make a case for their marketing budget. We know from our own experience that cross-platform campaigns bring results. What media organisations need to be better at is both delivering these, and proving the benefits.
We partnered with Kantar Worldpanel to evaluate ten client campaigns running across print, online, tablet and mobile. By tracking actual consumer and household sales uplift and linking them back to potential ad exposure across our platforms, we have been able to calculate a measure of return on investment of campaigns in terms of cold, hard cash – helping us give our clients a much better understanding of their campaign's impact.
Across ten food, drink, retail and toiletries campaigns tested, we saw an average ROI of £3.84 across a four-week period. For cross-platform campaigns there was a significantly higher average of £4.13. This 7.5% gain in ROI could be the difference between the success or failure of a campaign.
Measuring word-of-mouth buzz.
Further to counting the coins, measuring the impact of word of mouth is another area where we need to be showing how we add value. There is the natural assumption by advertising with a high-profile publisher that you will create a vital word-of-mouth buzz.
But we need to provide the evidence for this. We need to prove how differently campaigns perform, and share this information with CMOs to further build a true picture of a campaign's impact.
Understanding the social impact of ROI is still in its infancy, but we know that peer-to-peer recommendations are highly influential to the post-recessionary consumer.
We worked with Keller Fay to investigate how to measure word of mouth in social media and offline, and how it extends audience reach for brands advertising in quality media. By measuring earned impressions per person per day, we are able to get a sense of how many additional earned brand impressions an advertiser can get per day by reaching one consumer through paid media.
By using this metric, we have calculated that The Guardian delivers over 22 extra impressions per day for each person reached. More and more this will become a must-have metric by marketers, and media organisations need to be able to show this and invest in ways to prove their social worth.
Ultimately, media organisations need to provide premium environments for effective campaigns and invest in solid research that can show an increasingly sophisticated range of ROI. As consumers' habits change and become increasingly multi-platform and multi-channel, media organisations have to have their finger on the pulse.
They need to adapt and cater for how these trends affect the needs of marketers and their audiences – and more importantly than ever, prove the value and lower the risk of campaigns in this fast-changing landscape.
Nick Hewat is commercial director at The Guardian