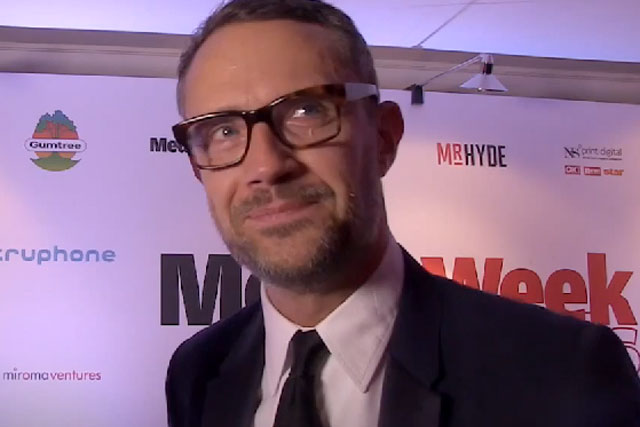 The Guardian was awarded Media Week's Sale Team of the Year after a series of initiatives and partnerships resulted in the newsbrand growing market share by 2% and digital revenues by 20%.
In February, The Guardian became the first major UK newsbrand to identify the value in creating a bespoke branded content unit for the 21st Century in Guardian Labs, while its Audiences not Platforms research tool, which now incorporates data from the Daily Telegraph, is credited with £4.2 million in revenue across print, desktop and mobile.
Talking to Media Week in the middle of a noisy ceremony, Pemsel highlighted the "20 years of waiting" since The Guardian's commercial operation last triumphed on the national stage.
He said: "I think The Guardian is an incredible brand. Our digital journey has been slightly misunderstood over the last few years commercially and I think what we've done is brought that to life and make it easier to buy and been a bit hungrier than perhaps we were before.
"This business is a lot about relationships and people giving us the time of day and the space to tell our story, and thankfully we've be able to do that."
Last week, The Guardian's website passed the New York Times to become the world's largest quality English-language newspaper website, according to traffic figures from comScore.
Theguardian.com website network recorded 42.6 million worldwide unique visitors, a 12.3% month-on-month increase, according to the latest comScore report on desktop web usage. The New York Times drew 41.6 million worldwide unique visitors, up 8% month on month.
In recognition of the ambition The Guardian now harbours for its overseas expansion, Pemsel said: "We're going to go and do this in America now."