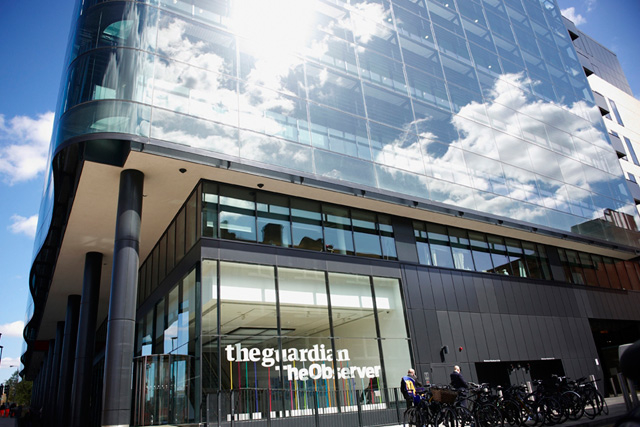 In GMG's inaugural full-year trading update today, based on unaudited figures, the publisher expects to report a third consecutive year of revenue growth.
Rising digital sales are reported to have "more than offset slowing print newspaper circulation and volatile advertising demand".
As a result, GMG expects group losses from continuing operations to narrow for the financial year. Talking to Campaign, Andrew Miller, GMG chief executive, said pre-tax losses before exceptionals at Guardian News & Media – home to the Guardian and Observer newsbrands, are set to be broadly flat with the £30.6 million reported in 2014.
The Guardian's current global audience stands at 121.7 million monthly unique browsers, with more than half coming from mobile devices.
Miller said: "I'm pleased that the Guardian is delivering on its promises: to increase revenues, invest for the future and maintain a disciplined financial approach. 2014 was the year we secured the financial future of the Guardian. This year we must prioritise targeted investment and strategic delivery."
GMG has built a cash and investment fund of more than £800 million, which includes the proceeds from the 2014 disposal of its 50.1% holding in Trader Media Group.
Alan Rusbridger, editor-in-chief of Guardian News & Media, said: "Thanks to our balance sheet transformation, we can look forward to a period of targeted investment in the world-class journalism, digital excellence and increasingly international readership that is now the hallmark of the Guardian."
GMG will publish its full-year financial report and accounts in the summer of 2015, covering the financial performance of the past financial year in detail.
Read this week's Campaign for an interview with GMG's chief executive Andrew Miller