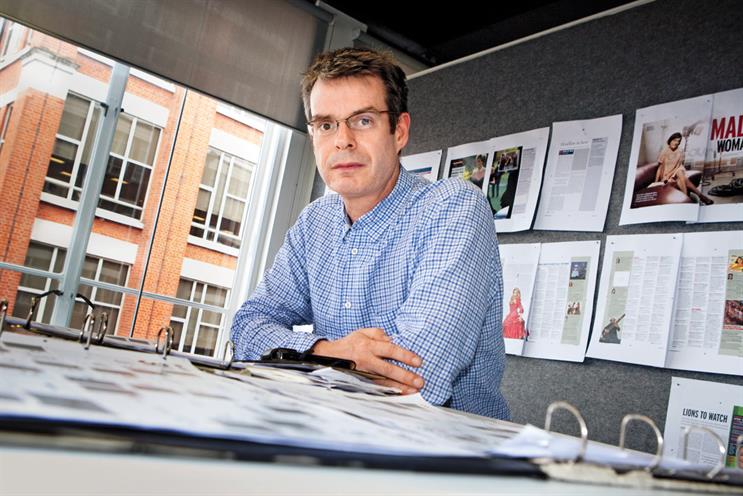 It's a bit like driving a car," the Radio Times editor, Ben Preston, remarks of his magazine's TV and radio guide pages. "Once you learn where all the gears are, you can do it instinctively." As well as allowing readers to work out whether You've Been Framed will clash with Grand Designs, the Radio Times listings represent both a blessing and a burden for the 90-year-old magazine.
Fresh from being crowned PPA Consumer Magazine of the Year, Radio Times can boast a circulation of nearly 900,000 copies a week and an affluent audience. "Those are tabloid numbers, but we are selling to a broadsheet audience," Preston says.
The title is the third-biggest-selling magazine in the UK. It stands apart from its rivals, TV Choice and What's On TV (which take the top two spots), with its premium coverprice of £1.60.
Furthermore, the loyal Radio Times readership drew in ad revenue that recorded a double-digit increase year on year and, as the era of selling one million magazines a week passes, the title has moved confidently online, attracting 2.5 million unique users a month to its website.
source: ABC
Preston has been the editor since 2009, joining two years before the BBC sold the title to the private equity company Exponent, in the deal that saw the creation of the current Radio Times publisher, Immediate Media. He arrived after working for 20 years in newspapers, as a former executive editor of The Independent and deputy editor of The Times.
Media agencies agree he has "taken on the mantle" of the big job, and he is seen by most as a "nice guy" rather than a brash news man, a label that he laughs off: "'Nice' is how girls define their best friend's new boyfriend when they don't really like them."
Crucially, Preston has brought newspaper nous to the role. At least ten magazine stories a week get picked up by the national press. "I'm very single-minded about finding imaginative ways of telling stories tightly, which is what working in newspapers teaches you. Every story has a kernel that you want to get across, and I've tried to bring that to Radio Times."
The unlikely survival of TV listings magazines in the digital age is down to the expert recommendations they offer, Preston believes. Several Radio Times contributors have reviewed every episode of Doctor Who. "People have been saying for ten years that the rise of the internet and the explosion of channels would mean people would look at EPGs [electronic programme guides] and the net for TV listings," Preston says. "But as there has been an explosion of choice, the role of guidance has become more important than ever."
But there is no reason that guidance has to be in print, and Preston has worked to develop the Radio Times website as a content platform with plenty of video. It has just turned a profit for the first time, and unique users are up 60 per cent year on year.
Radio Times had never been afraid to criticise the output of its old proprietor, but severing the BBC's 88-year ownership of the magazine has underlined its independence, Preston says: "Your loyalty has to be with the readers. That was not always how it was seen within the BBC when we were in the same building."
Despite the web success, Radio Times has been slow to move on to other digital platforms. Currently, it has no apps on sale, and its Twitter and Facebook followings are relatively low, considering the mammoth website and circulation figures.
Adam Crow, the head of press at MediaCom, notes that, with only 30,000 Twitter followers, there is much more Radio Times could do to take advantage of the digital expertise of Magicalia [the digital arm of Immediate Media]. Apps are in the pipeline, and could form the bridge between the title's disparate print and online audiences. Just 0.2 per cent of the online audience read the print magazine, with an average age of 44. The magazine's average reader is 57 years old.
There has been an explosion of choice and the role of guidance has become more important than ever
Surprisingly, Preston asserts that any Radio Times app would not have a second-screen element to complement live TV, and questions the traction that services such as Zeebox enjoy, compared with people Tweeting. But, longer term, Radio Times could offer its own EPG on television screens. "You need a central place that tells you what is good and why," he adds.
To celebrate the magazine's 90th anniversary, classic Radio Times covers have been selected for an upcoming exhibition, and Preston names a 1976 cover featuring the comedians Morecambe and Wise as one of his favourites. So while the legacy of the magazine is undisputed, what does he think the future holds?"I think there's a very good chance Radio Times will be around in print in 20 years," he says. "But, more to the point, you will find it online, on apps and I hope you'll find it on television screens as well."