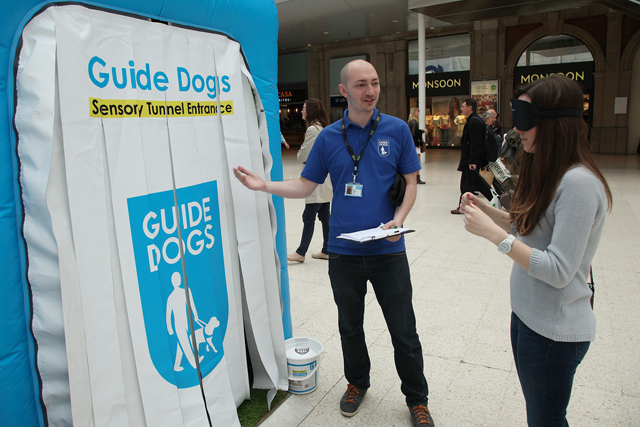 Louise Robertshaw, head of communications and campaigns at Guide Dogs, revealed that the charity's research had revealed there is a very low level of spontaneous awareness among the public of the Guide Dogs brand.
She said: "All of our research over the last 10 years shows Guide Dogs is not a charity people are particularly aware of - only 3% of people could spontaneously name the charity and if they can't name us off the top of their head, then they're not likely to donate or volunteer for us either."
Perhaps surprisingly, the charity found it was not as relevant to people suffering from sight loss either. Robertshaw said: "Unless they want a guide dog, they don't come to us," despite the fact the charity offers a whole range of support and services right from the point of diagnosis.
Guide Dogs set out to tackle this late last year when it invited agencies to pitch for a brand-building brief that was eventually won by MBA at the start of this year.
This led to the launch of the current Guides for Life campaign, which is being trialled in London over the next two weeks and includes outdoor, poster, radio and Facebook advertising, as well as a two-day experience (on 7 and 10 June) at London's Waterloo station, featuring Guide Dog's "Sensory Tunnel".
The tunnel, which was developed by Guide Dogs and has previously been used at fundraising events, combines different scents, textures and sounds to give an insight into the challenges faced by millions of blind and partially sighted people every day.
Commuters were blindfolded and invited to experience the tunnel while a Twitter wall allowed them to share their experience using the hashtag #destinationguidedogs.
The "Guides for Life" strapline is intended to reflect the multitude of Guide Dogs services available, such as My Guide, where volunteers help blind people with activities outside their homes.