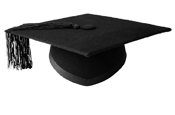 Click here for special student offer - a year's subscription to Campaign for £30

Every graduate has heard the horror stories of trying to get a job in advertising.

Of nightmarish crit meetings, of traipsing around London with their portfolio, having the door slammed in their face or having creative directors treat them like dirt if they actually do manage to get their foot in the door.

But what about once they've successfully navigated all of these pitfalls and actually secured themselves a job? What then? That's when the really hard work starts.

Obviously, many have made it to the top, but just as many haven't.

This is because there are so many ways in which they can be tripped up - be it by over-cockiness, booze or nudity.

So Campaign has collated stories of grads getting into all sorts of scrapes, as a guide of "what not to do" to get ahead in advertising.

But if you've already notched up any of these "fouls", don't be disheartened. Some of the people running the industry have similar skeletons in their closets.

This first one may seem like the easiest to avoid, but that doesn't mean it's not the one that has got many an unlucky soul into trouble: don't get caught doing drugs.

A senior industry figure, who, for reasons that will become clear, wishes to remain nameless, tells a story of drinking heavily in the agency bar when a spliff made its way around the congregation.

Said executive decided he'd have himself a little toke. As he put the dooby to his lips the door opened and the chief executive walked in.




He spent the next two months running past his chief executive's door in a bid to stay out of his way.

Another pitfall, one that most would instinctively know to avoid, is the tendency to strip off.

Unsurprisingly, transgressions here don't always go down so well.

Nicola Mendelsohn, the chairman at Karmarama, recounts a story of an all-agency sports day that ended with one very new grad taking the competitive nature of the day too far.

She says: "This girl ended up in a bitch-mud-fight with a female colleague and felt compelled to strip to her bra and knickers and smear mud all over her body."

Mendelsohn adds that it wasn't her.

This lesson can also be applied to the little matter of promiscuity and the urge to sleep with the entire agency.

However, the advertising jury is out on whether or not sleeping with the boss is a good move.

Alongside the drink and drugs, a lot of graduates can become blinded by the other free entertainment and temptations offered by their agencies - especially if they're just out of college.

Matt Edwards, the new-business director at WCRS, says: "At Saatchi & Saatchi we had a grad on Toyota who the client liked enough to put him up in a hotel for a regional dealer conference.

"However, a week later, the client called and said 'I'm happy to pay for your man to stay in the hotel, and I'm even happy to cough up for the minibar and full English breakfast. But we certainly won't be paying the film charges for Saturday Night Beaver and A Tale of Two Titties'."

Trust can also be a grad's enemy and can often be the quickest route to embarrassment because there are hundreds of "funny" ?people in the industry who have no qualms about making staff look stupid.

This is a lesson that James Murphy, now a founder of Adam & Eve, learnt in the hardest way possible.

As a grad at Ogilvy & Mather, his executive creative director packed him off to see the Ford client and sell the revolutionary concept of changing the Ford logo from an oval to a rectangle.

Dubious yet willing, Murphy toddled off and was, understandably, bollocked to within an inch of his life by the client. Upon his return he was, obviously, laughed out of the creative's office.

However, managing to avoid the pranks and piss-taking for a few months does not mean ?grads should let their confidence get the better of them, as Neil French warns.

He talks of a time when he and Tim Isaacs were running The Ball Partnership in Singapore and needed to make staff cutbacks.

"Tim asked each account director the question: 'What do you do? No, not your title, tell me what you actually do.'

A surprising number smiled at the naïve foreigner, and said: 'Well, you see, Tim, to the client, I'm the agency but to the agency, I'm the client.'

'Fine,' Isaac said. 'So next month, the client can pay half your wages, OK?'

"He went on: 'Hear this. You are a salesman. The product this agency makes is the ads. Your job is to sell our product. Don't ever come back from a meeting telling me what the client wants. What you are bringing him is what he needs.'

"He then leaned forward and said: 'If you can't sell it, I will. And then I want your salary. Off you go.'"

In fact, any sort of bragging or ego, be it about getting a First at university or having a famous ?creative admire their website while in college, will generally be seen as a character flaw as one anonymous managing director points out.

"Carefully watch The Apprentice. Note down all the contestants' cringe-making characteristics.

Observe all of their odious attitudes. Watch how they behave as they shaft each other in a totally amoral way.

Be sickened by the obscene combination of sycophancy and delusion as they prostitute themselves in front of Sir Alan.

Do precisely the opposite of all of the above if you want to stand any chance of getting into my fucking agency."

Grads should also always be careful about upstaging the boss, because this can happen without even realising it.

Jon Forsyth, a founder at Adam & Eve, recounts a story of being sent to an important client meeting as a weeks-old grad and being lent his chief executive's top-of-the-range black Jaguar to get there.

"I carefully pulled into the client car park and slowly waved to my managing director who was being greeted by the client.

I stepped out and, with a face full of bewilderment, my managing director dutifully introduced me to the new client who I instantly became best friends with, as he also owned a similar model. It didn't go down well after the meeting," he says.

As funny or cringeworthy as all of these stories are, they can all be avoided with a bit of foresight or good luck. However, sometimes stupidity is just stupidity, as Mendelsohn points out.

"I worked with a grad who was assigned to the Brut 33 account, which at the time had Gazza as its spokesman.

The Sun called up looking for a comment on the tear-shedding footballer's stewardship of the brand and they got through to the grad, who said: 'Gazza was a shit spokesman for Brut 33.'

Obviously it was printed."

Many of these situations can be avoided with the use of a bit of simple common sense.

The rest can be sidestepped with some know-how and careful planning.

However, it appears that the main rule of thumb in getting ahead in advertising is: Don't act like a student.