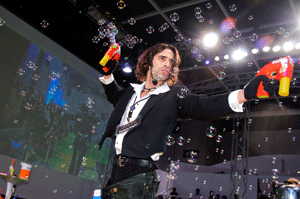 The performer will attempt to to better his own record of blowing 49 bubbles inside a single giant bubble on the second day of the show (31 January).
Taking place from 30 - 31 January at the Business Design Centre Bubble London features exhibitors from kids fashion, interiors, accessories and footwear and is organised by ITE Exhibitions.

Samsam Bubbleman has performed for the Royal Family of Dubai, Ringo Starr, Peter Gabriel and Chelsea FC.

To leave a comment register and let us know your thoughts.