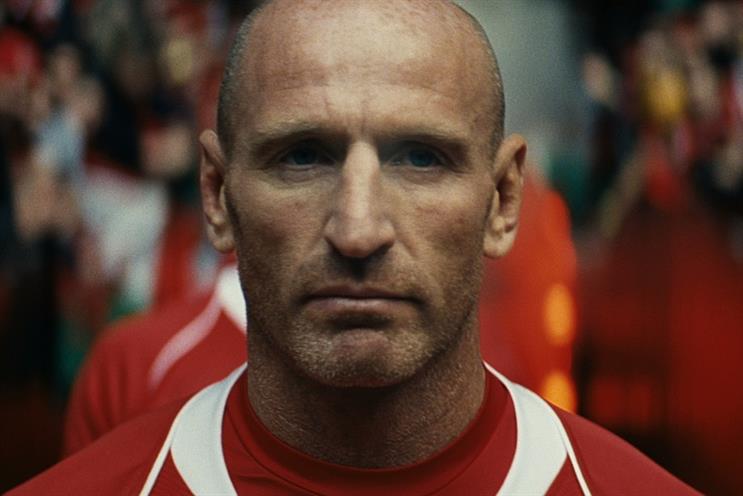 Diageo revealed that Guinness sales were up 4% for the six months ending 31 December in the UK, due to "strong" Rugby World Cup activation, while beer net sales were up 3% during the same period.
Heineken's £13m sponsorship of the tournament meant it was the only beer being served at Rugby World Cup matches.
But Guinness rugby kits were provided to 10,000 licensed premises across the UK and Gareth Thomas' 'Never Alone' ad was viewed by 22m people online.
The performance helped Diageo boost net sales in Great Britain by 3% and marked the thirtieth consecutive month of growth in the region.
Marketing budget slashed
But performance was less rosy across the rest of the Diageo business, with plunging profits and a slashed global marketing budget.
Adverse exchange rates and the disposal of non-core assets reduced net sales by £400m and operating profit by £156m to £5.61bn and £1.72bn respectively.
Marketing budgets were reduced to £822m during the period, down from £896m in the year ago period.
But Diageo chief executive Ivan Menezes claimed the company's marketing helped battle challenging conditions.
He said: "While trading conditions remain challenging in some markets, Diageo's brands, capabilities in marketing and innovation and our route to consumer have proved resilient. I am confident that Diageo can deliver improved, sustained performance."
In Europe, Russia and Turkey Diageo said its marketing investment was "held flat" through procurement savings, while it increased 3% when procurement savings were excluded.
Diageo said the "increased investment" was focused on the "biggest growth opportunites such as reserve brands, gin, beer and innovation".
In the US market the company made marketing spend cuts on innovations and refocused its marketing on release brands, North American whiskey, reserve brands and scotch to "create a more efficient structure".